Legislation & Litigation
Mesothelioma Myth No. 2: I Can't Afford an Attorney
Fact Checked
Our fact-checking process begins with a thorough review of all sources to ensure they are high quality. Then we cross-check the facts with original medical or scientific reports published by those sources, or we validate the facts with reputable news organizations, medical and scientific experts and other health experts. Each page includes all sources for full transparency.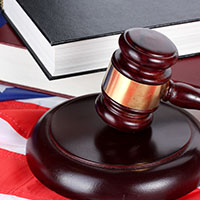 Perhaps you want to talk to a lawyer about your legal options, but you're worried about the cost. In reality, it's possible to speak with a qualified lawyer without spending a dime.
Most asbestos lawyers offer free consultations. Yes, free. This gives you a chance to find a lawyer you feel comfortable with, at no cost.
If you decide to hire an asbestos attorney after your consultation, remember that most of these lawyers charge contingency fees. This means you do not pay unless you receive money from a settlement or a trial verdict. The fee is usually a percentage of your settlement or award, so be sure to ask about fees before you hire any attorney. Watch this blog for more information on hiring an attorney.
Factors to Consider
If you still think it's too much trouble to speak with a lawyer, consider this: Insurance probably won't cover all of your expenses. Few doctors have experience treating asbestos-related diseases. You will likely have to travel to get the medical care you need. Travel and lodging are only a few of the possible out-of-pocket expenses.
Also, keep in mind that you probably won't be able to work. Treatment is like a full-time job. You will be tired. You will also need time to heal. It's probably not wise to rely on being able to earn income to cover expenses after you are diagnosed.
You may not be able to rely on a loved one's income, either. Your loved ones probably will miss a lot of work so they can care for you and take you to appointments. It's easy to use up paid leave from work when a family member has a serious illness like mesothelioma. It's possible that your loved ones will end up taking unpaid leave from work at some point.
So the question may be, "Can I afford an attorney?" And the answer may be, "I can't afford not to talk to one."
Assess Your Personal Situation
Be realistic about your financial situation. We've all had minor emergencies. Something like car trouble or leaky pipes can disrupt your day and eat into your bank account. Even if you saved money for a rainy day, your balance does not return to normal immediately. It can take at least a paycheck or two to make up for an unexpected expense.
Now imagine having a major emergency every day for several months. Coping with a serious illness disrupts your normal way of life. It eats into your bank account, too. You have new expenses. You may not be able to earn money. You may even have to pay other people to do things you would normally do for yourself, like driving, cutting grass or cooking meals.
Over time, expenses big and small keep adding up, and income keeps falling behind. These conditions can threaten your family's future financial security. They can also cause a lot of stress at a time when you should focus on feeling better.
When a crisis strikes, it's important to consider all of your resources.
Get Financial Assistance
Access Trust Funds, Grants & Compensation for Mesothelioma