Legislation & Litigation
Families Have Legal Rights (and Limitations)
Fact Checked
Our fact-checking process begins with a thorough review of all sources to ensure they are high quality. Then we cross-check the facts with original medical or scientific reports published by those sources, or we validate the facts with reputable news organizations, medical and scientific experts and other health experts. Each page includes all sources for full transparency.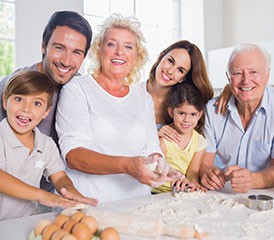 Asbestos claims are not limited to people who have been exposed to asbestos. Loved ones of people who have died from asbestos-related illnesses may also have legal claims. In some cases, family members can step in as plaintiffs if their loved ones have filed lawsuits, but pass away before resolution. In other cases, families file their own wrongful death lawsuits which can help offset debt from medical treatment, funeral expenses and loss of income. They may also obtain monetary awards for their emotional suffering.
But they must act quickly.
About 40 years ago, Eugene "Mac" McCarthy and Walter Koczur were exposed to asbestos-laced gaskets made by Goodyear Tire and Rubber and Goodyear Canada. Mr. McCarthy was a steamfitter while Mr. Koczur worked as an engine mechanic in New York. Around the same time, Ronald Clineff worked as a lab technician at the Avisun/Amoco plant in Delaware.
All three men eventually died from asbestos-related cancers between 1997 and 1998. Their families filed lawsuits which ended earlier this summer with mixed results.
In June, a New York court awarded a combined $22 million to the McCarthy and Koczur families. The families had filed separate lawsuits shortly after their loved ones' deaths, but the court later combined the cases which had similar issues.
Both men died from lung cancer. Although they were former smokers, the jury found that asbestos exposure was at least partially responsible for their deaths. The Goodyear companies were found 45 percent liable for Mr. Koczur's cancer and 12 percent liable for Mr. McCarthy's cancer.
The Clineff family did not receive the same favorable result.
Several months before his death, Mr. Clineff complained of a chest cold. Shortly after he died, a coroner told his surviving children that the cause of death was cancer. His family assumed that genetics or his history of smoking played a role in his disease.
In December 1997, they received his death certificate which listed "metastatic malignant mesothelioma" as the cause of death. They did not know about the link between asbestos and mesothelioma and continued to assume that smoking caused their father's death.
Nine years later, Mr. Clineff's son learned from his father's former co-worker that several people who had worked at the Avisun plant had developed asbestos-related diseases. He obtained a copy of the death certificate and showed it to a lawyer who told him that mesothelioma was caused by asbestos exposure. In 2008, the family hired a lawyer and filed a lawsuit.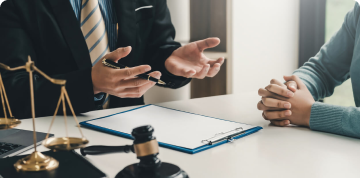 Find a Mesothelioma Attorney
Get help finding a top attorney who can get you the compensation you deserve.
Last month the court ruled that Delaware's statute of limitations had started running in December 1997 when his children first saw the death certificate. At the time the family did not know that mesothelioma was related to asbestos exposure. The court, however, said that they should have made "reasonable attempts" to determine the cause of their father's illness instead of assuming that smoking was the cause. As a result, December 1999 was the latest the family could have filed their lawsuit.
These cases stress the importance of seeking legal advice quickly. In each case, the cause of death was not clear. By talking to a lawyer early, the McCarthy and Koczur families not only received help tracing the lung cancers to asbestos exposure, but also filed their lawsuits before the statute of limitations period expired. Had they assumed that smoking histories would prevent them from recovering, they would have missed the opportunity to make their claims.
In an asbestos wrongful death case, a family generally must file a lawsuit within two years after death or the date they first knew, or should have known, that asbestos exposure contributed to the death. Specific requirements, such as the number of years, vary by state. Talk to a lawyer as soon as possible to find out your rights and how long you have to make a claim.
Get Financial Assistance
Access Trust Funds, Grants & Compensation for Mesothelioma