A New Way to Learn about VA Benefits
Guest Author

Oct 24, 2011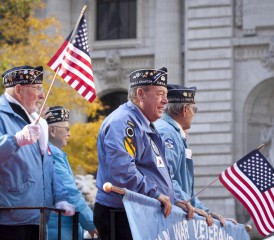 Most veterans have a tendency to think that VA benefits are the same as VA health care. At Asbestos.com, we have lots of veterans and family members who tell us, "Oh, I'm already getting my VA benefits because I go to the VA hospital." They may not realize that their asbestos disease is a result of their service in the U.S. military.
It doesn't even occur to most of them that they're eligible for Disability Compensation, and it's because of some basic misconceptions.
First of all, they think, "I am already retired and not working, so I'm not eligible for disability," which is not true. The VA doesn't care whether you've been retired for 30 years. If you want to work but have a disability that stems from your active duty service that prevents you from working, you are eligible to receive disability compensation.
Understanding VA Benefits
Some veterans tend to believe the process is so difficult and so arduous that it's just not worth it. And even if they know they are eligible for something like disability, they'll just decide they don't want do it.
We can't tell you how many veterans have told us, "I think the VA is just waiting for me to die so that I'll go away, because they keep giving me the runaround."
The problem is, they don't understand how the process works and how the VA operates well enough to know what information they really need to give to veterans. The VA sends them a letter, and the letter says, "Given that you were not diagnosed with this disease on active duty, please explain to us how this is a service-related condition."
What the VA means is that because you weren't actually diagnosed with this disease while on active duty, you need to explain how your service was a primary contributing factor in the development of your disease. You can do this by writing a letter to the VA that says, "Here is how I was exposed to asbestos while I was on active duty. Here is what I did as a civilian. And here is why I believe this is a service-related disease."
But, by this point, many people just give up because they don't understand what the VA is asking them.
We know that comprehending your VA benefits can be complicated and frustrating. That's why our Veterans Assistance Network is here to help you along the way to make sure you received the benefits you are entitled to.