The VA Benefits Process Is Not Hard with Some Help
Guest Author

Oct 28, 2011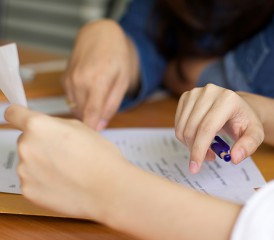 Some veterans tend to believe the VA doesn't want to hand out benefits, the process doesn't make any sense and the process is too hard.
No, no and no.
The VA distributes a lot of benefits to veterans, their families and survivors. The process probably doesn't make sense to someone who is unfamiliar with insurance companies or even the military, but there is a method to the madness.
The trick is to understand exactly what the VA wants from you before it can approve any claim. Like the insurance industry and the military, it is all about the proper paperwork. Don't get frustrated. Just understand these are the rules.
The process doesn't have to be hard because there are people out there to help. Local veterans groups provide help, as do we, at The Mesothelioma Center. Helping veterans and family members understand the VA claims process and the VA itself is exactly what our Veterans Assistance Network is designed to do.
If you have any questions about the services we offer to veterans who have been affected by an asbestos-related disease, call us at (855) 404-4592.
Remember, we help, and we help for free.

Free Mesothelioma Guide
Comprehensive Information for Veterans with Mesothelioma
Get Your Guide