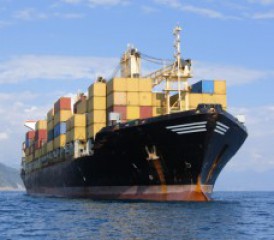 As of yesterday, the Canadian political parties were still in a heated debate about Canada's support of the asbestos industry. Canada currently exports the product to third world countries. The New Democrats Party (NDP) would like to get asbestos listed on the Rotterdam Convention, a multilateral treaty to promote shared responsibilities in relation to importation of hazardous chemicals.
This would ensure that countries importing asbestos from Canada would be aware of its hazardous nature. These countries would also be able to refuse the shipments of asbestos if they felt that they could not handle the product safely. Many NDP politicians came with substantial arguments, one of which came from Member of Parliament (MP) Claude Gravelle.
He found it to be highly hypocritical that the Conservative government was supporting a plan to rid Parliament's own buildings of deadly asbestos, costing hundreds of millions of dollars, yet they were unwilling to tell developing countries how dangerous asbestos could be. There has been no decision as yet so the debate is still on the table, with emotions running high.
Check out the article for yourself: Canada Exporting Asbestos Debate
We first started covering this issue in Canada back in April of this year, when we discussed Quebec reopening the Jeffrey Mine. Lawmakers actually took a $57 million loan to reactivate the world's most famous asbestos mine.We also did a follow-up piece on the Jeffrey Mine in September of this year, when President of Balcorp Ltd. secured an additional $25 million dollars to ensure that the mine stays open for at least another 20 years.
Can you believe that? Neither could we.
Want to get more informed on what's happening in the Canadian asbestos industry? You can read up on these blogs here: Jeffrey Mine to be Reopened.
What do you think about the asbestos industry in Canada?