Legislation & Litigation
Not All Asbestos Lawsuit Settlements Are Private
Fact Checked
Our fact-checking process begins with a thorough review of all sources to ensure they are high quality. Then we cross-check the facts with original medical or scientific reports published by those sources, or we validate the facts with reputable news organizations, medical and scientific experts and other health experts. Each page includes all sources for full transparency.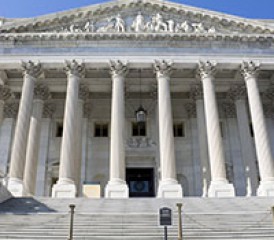 Many asbestos lawsuits settle out of court. This is a fact of the asbestos litigation business.
Like court awards, settlement amounts differ from case to case. Some are better than others. Unlike large trial verdicts, substantial settlements often escape the public eye.
This is because the terms of settlement agreements are often kept confidential. Defendants typically avoid disclosing information about settlement negotiations. This is especially true for asbestos defendants facing multiple claims.
However, some settlement details have made news recently. Here are results of some of those cases that settled out of court:
$43 million to Libby Plaintiffs: In September, a Montana judge approved a $43 million asbestos settlement for miners exposed to asbestos in Libby, Montana. For more than 80 years, a mine operated by W.R. Grace & Company produced most of the vermiculite used in the United States. Dust particles from the mine covered Libby with deadly asbestos.
The mine was shut down in the early 1990s, but Libby residents and former employees continue to suffer because of the mine's asbestos contamination. More than a thousand people in the community were exposed to asbestos and developed asbestos-related illnesses. Over 400 people have lost their lives.
Former mine workers sued the State of Montana 10 years ago after W.R. Grace & Company filed for bankruptcy. The plaintiffs alleged that the State failed to warn them of asbestos risks and properly oversee the mine. The settlement will compensate more than 1300 miners and families who were affected by exposure to asbestos at the Libby mine. Individual settlements range from $500 to almost $61,000.
It may be possible for the plaintiffs to receive additional compensation for injuries. The settlement agreement reportedly reserves the plaintiffs' rights to file claims against others who are responsible for their illnesses. In 2008, W.R. Grace & Company agreed to create a trust fund to compensate victims for the injuries.
$10 million to Missouri Courthouse Employee: Earlier this month, a Buchanan County Circuit Court judge approved a settlement in a case filed by a Jackson County courthouse employee. Before dying of mesothelioma last year, Nancy Lopez sued U.S. Engineering Co. over the handling of asbestos during a courthouse renovation in 1983. Although the company continues to deny liability for Lopez's injuries, it agreed to a settlement in order to end the lawsuit.
Ms. Lopez's family will receive $10 million from U.S. Engineering under the settlement agreement. The Jackson County Courthouse will also pay $400,000. This case has reportedly resulted in the largest asbestos settlement in Missouri history.
Additional courthouse employees were also exposed to asbestos and are currently involved in a pending class action lawsuit.
"Substantial" Settlement in New Jersey: Although the settlement amount has not been released, a New Jersey case has reportedly resulted in a "substantial settlement" for the widow of a New Jersey parts handler. Randy Veraldo worked at a Teterboro, New Jersey, warehouse where he handled clutch plates that contained asbestos.
Veraldo decided to sue the manufacturer. He died at age 52, seven months after being diagnosed with peritoneal mesothelioma. His wife filed a lawsuit on behalf of his estate. A settlement was recently reached with the defendant during trial.
Because asbestos lawsuit settlements vary, it is difficult to predict a settlement amount or whether a case will settle. It is best to contact a mesothelioma attorney for information about your case. If you decide to file a lawsuit, your attorney may be able to negotiate a settlement on your behalf.
Get Financial Assistance
Access Trust Funds, Grants & Compensation for Mesothelioma