Guest Article: Caring for Parents Together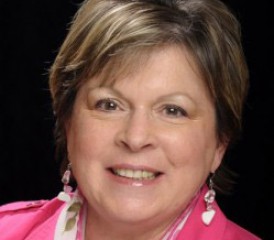 Mesothelioma patients do not even know they have cancer until the symptoms begin to affect their daily lives. The average age of a mesothelioma patient is sixty-two which makes it difficult to deal with the burdens of this disease. There are many types of support a mesothelioma patient can receive but having a caregiver is the most important.
Guest Article: Caring for Parents Together by Diane Keefe
Are you caregiving for an older adult? Do you find yourself frustrated by not understanding where to go for help? Many times when there is a health crisis with an older adult, their adult children are making the critical decisions about what happens next. They find themselves unprepared and not understanding all the alternatives; who can help and where to go for unbiased assistance.
I went through the same situation with my mother who had Alzheimer's Disease. My brother and I tried to help our mother and had to address how to find alternatives to driving, in-home help when our mother could no longer take care of herself, and then placing her in an assisted living facility. When my mother died, I felt that there could have been a better way to manage this situation and it motivated me to go back to school to obtain a Masters in Gerontology. From there I formed a Geriatric Care Management company that worked with many older adults who had dementia or mental illness. When I had an injury that prevented me from continuing in this endeavor, I decided to pursue educating family caregivers and advocating for older adults. That is when Caring for Parents Together was born.
Caring for Parents Together is a talk show on IWatchRadio.com which airs every Wednesday at 10 a.m. CST. I interview caregivers, professionals in the field of aging and organizations which serve the elderly. I chose this venue because callers can ask questions on air. Also, links to the show can be posted later to the Caring for Parents Together website for viewing at any time, this way the information is available when the person needs it. I wanted to help family caregivers to do a better job of providing care to their loved one.
*To see past shows, click on the IWatchRadio tab and select Show Index. You will see a listing of each show, guest, topic, date aired and the link*
My website, Caring for Parents Together offers readers a blog with articles addressing issues I encountered when I was a professional Geriatric Care Manager. I help readers to understand the process of aging; how to select in-home care agencies; in-home aides; what to look for in selecting residential care, and much more. Readers can also opt-in for the monthly newsletter. My book, Blueprint for Care, will be published in first quarter, 2012. I will also be offering a Caregiver Bootcamp webinar to give family caregivers confidence that they are doing all they can do. Our site is open to topics that readers may want to have addressed.
We would like to thank Diane for sharing all of this valuable care giving information with us. Her site and show on IWatchRadio.com are both great resources for caregivers. For more information you can visit her site at Caring for Parents Together or contact her with the information below.
Are you a caregiver? What are some resources that have been helpful for you? Let us know on our Facebook and Twitter.

Diane Keefe, CMC, MA Gern
http://www.caringforparentstogether.com