World Cancer Day – Together Let's Do Something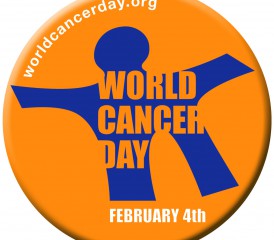 The Union for International Cancer Control (UICC) is an international organization with the goal of reducing non-communicable diseases by 25 percent.
One of the main contributors to non-communicable diseases is cancer, so to help reach its goal, the UICC created World Cancer Day. The mission is to help raise awareness and education about cancer.
Part of our mission here at Asbestos.com is to spread awareness about the rare asbestos-related cancer, mesothelioma. On Saturday, February 4, 2012, help us participate in World Cancer Day by spreading awareness about mesothelioma cancer.
How to get involved
Share our information by using social media.
Twitter is a great method to express a short amount of information to your friends and family. Here are some mesothelioma sample tweets: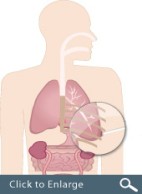 Did you know 125 million people around the world are exposed to asbestos at work? #WorldCancerDay
Did you know the most common form of #mesothelioma affects the lining of the lungs? #WorldCancerDay
Did you know the number of #mesothelioma cases is expected to peak globally between 2015 and 2030. #WorldCancerDay
Did you know 70 to 80 percent of all cases of #mesothelioma are caused by asbestos exposure at work #WorldCancerDay
Did you know #mesothelioma symptoms are shortness of breath, dry cough, and chest pain #WorldCancerDay
Our twitter account can be found at https://www.twitter.com/themesocenter.
You can also make your own personal tweet and include the "#WorldCancerDay" hashtag. Using hashtags allows you to track the conversation on twitter.
Facebook is another way to spread awareness for mesothelioma. We have several articles, pictures, infographics and blog posts on our wall that can easily be shared with a click of a button. Find your favorite piece of information, click share, and add some comments.
Our Facebook account can be found at http://www.facebook.com/themesocenter.
World Cancer Day Events
Throughout the world people are getting together to do their part in spreading awareness about World Cancer Day. You can find an event or create your own event on the World Cancer Day website at http://www.worldcancerday.org/events-map.
Whether you are just getting together with some friends at a local park or hosting a benefit with a non-profit organization, advocacy begins with sharing a message.
"Cancer knows no boundaries, so we all must take responsibility for beating this devastating disease. Together it is possible." – Cary Adams, CEO of Union for International Cancer Control (UICC).
Let's get out there and spread awareness about mesothelioma cancer in support of World Cancer Day.
If you would like more information on mesothelioma, visit the Mesothelioma Center at asbestos.com. For more information about World Cancer Day you can visit the UICC website or Stand Up To Cancer.