PA Insider: Where Can I Find Lodging When Getting Mesothelioma Treatment?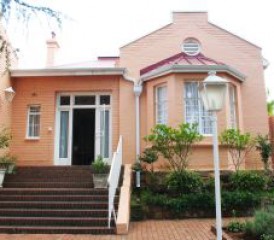 Dealing with a mesothelioma diagnosis can be a frustrating and confusing process. How do I find a surgeon? Get treatment? Find lodging?
Sound familiar? Our patient advocates help patients and their families answer these questions every day. I'd like to share a story I heard from our Director of Medical Outreach which was inspiring.
"Recently I had a patient contact me regarding his diagnosis and treatment options. Once I helped get them in touch with a specialized treatment facility, we started talking about travel and lodging and where they would be staying while in town for the patient's appointment. He let me know that money was very tight and that he didn't know where he would be staying. I contacted the Hope Lodge, which had availability for him and he was able to stay there for the entire duration of his visit. Not only was he so thankful that such a comfortable, convenient and affordable place exists, but he also really appreciated the moral support he received from the other patients also staying at the Hope Lodge."
Where you receive treatment is the deciding factor in lodging, and many times it is not local to where you live which makes it extra difficult. Cancer treatment centers almost always have a list of preferred places to stay locally. When your treatment is scheduled, patients usually receive a packet of information and should include a list of preferred places to stay. If not this is something you should ask the scheduling department of your treatment facility or your patient advocate to assist you with.
Here are a couple of options you can look into or have a Patient Advocate assist you with.
Hotels near major hospitals often offer a medical discount for patients. Large chain hotels such as the Marriott and Holiday Inn offer discounted rates as well as hospital lodging and care packages. They know that being away from home for an extended stay can be stressful and try to make it as comfortable as possible for their guests.
Sponsored care homes are also a great option. These provide patients with accommodations while they are undergoing cancer treatment at clinics in the area. Because sponsored homes are more affordable for patients they tend to fill up very quickly. You will need to book your stay ASAP or have your patient advocate take care of making these arrangements.
CANSA Care Homes: There are 13 CANSA Care Homes nationwide which allow patients to stay on average for up to 6 weeks and includes meals and transportation to and from treatment. They also accommodate parents of children with cancer.
Hope Lodge: The American Cancer Society's Hope Lodge offers cancer patients and their caregivers a free, temporary place to stay when their best hope for effective treatment may be in another city. There are 31 locations across the nation. Hope Lodge is run through large sponsorships form AstraZeneca and funds raised through Relay for Life.
If you need assistance finding a place to stay near your treatment facility please call on one of our Patient Advocates at 800-815-7924.
Have you or someone you know had to travel to their treatment center? How was the experience? Share with us on Facebook or Twitter. To recommend this article to your friends give us a +1 on Google+.