Clinical Trials Fact vs. Myth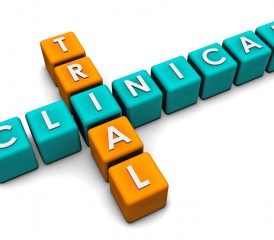 There are a lot of myths about clinical trials, based on things we see on TV, their risk factors, and by simply not knowing the facts. Experimental treatments may involve chemotherapy, surgery, radiation and other emergent procedures.
You can read in a previous article about HIPEC, a great example of experimenting with cutting edge procedures.
Participating in a clinical trial does come with some risk, so we know it can be a little unsettling not knowing what the outcome of the trial will be. So here is a breakdown of some of the common myths that mesothelioma patients hear when considering a clinical trial.
Myth: Clinical trials are a huge risk as some patients receive a placebo.
Fact: Placebo drugs are almost never used in clinical trials for cancer treatments. Placebos are used in mesothelioma clinical trials but they are paired with an active drug.
Myth: Clinical trials are too expensive.
Fact: Clinical trials are generally government funded. Actual patient expenses may include travel and lodging (see next myth). If portions of the treatment are not covered by the government or your insurance provider, the costs are detailed on your consent form. Everything you may have to pay should be explained up front prior to treatment.
Myth: You cannot participate in a clinical trial if you live too far away.
Fact: If you're a candidate for a clinical trial, government funds may provide reimbursement for travel and lodging. Check with the trial coordinator prior to the start of the trial to see if they cover travel expenses. If you're willing to travel to the facility where the trial is being conducted, there's a good chance you'll be accepted as long as you qualify.
Myth: Clinical trials are only for early stage, young patients.
Fact: Clinical trials are available for patients with all stages of mesothelioma. Some are designed for patients who have already gone through a round of failed chemotherapy. An example of one currently recruiting can be found here.
Fact: Your medical records will be public, but your name is replaced by a number and you will remain anonymous. The Health Information Privacy Act (HIPAA) protects everyone's medical history.
Myth: Once you consent to participate in a clinical trial you are stuck there.
Fact: You are not obligated to stay in the clinical trial if you decide it is not for you. It is however, in your best interest to complete the trial for the best possible outcome.
Myth: Clinical trials are so risky, it is not worth the risk.
Fact: There is risk in participating in clinical trials. Patients are monitored very closely and if problems arise, changes are made or the treatment is stopped immediately. Patients in clinical trials receive excellent care.
Myth: You get paid for participating in clinical trials.
Fact: You are given a stipend for expenses such as meals, lost work time, and travel. The amount is enough to cover your expenses but you will not have any financial gain.
If you would like to know if you're a candidate for a mesothelioma clinical trial, please call our Patient Advocates at 800-815-7924 or visit Asbestos.com.
Have you participated in a clinical trial? Share you experience with our community on Facebook and Twitter.
Would you recommend this article to a friend? Give us a +1 on Google+