Cancer & Caregiving
Telling Others You're a Mesothelioma Fighter
Fact Checked
Our fact-checking process begins with a thorough review of all sources to ensure they are high quality. Then we cross-check the facts with original medical or scientific reports published by those sources, or we validate the facts with reputable news organizations, medical and scientific experts and other health experts. Each page includes all sources for full transparency.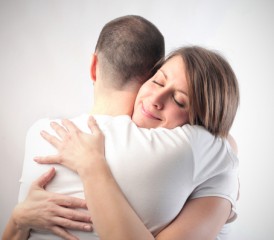 If you're finding it difficult to tell people about your mesothelioma diagnosis, you're not alone.
Receiving a diagnosis is an emotional roller coaster, and finding the right time to tell friends and family is not an easy task. But recognizing an opportunity to tell someone can make all the difference.
If you've elected to undergo treatment, a good time to tell someone might be when they notice physical changes. For example, chemotherapy can cause hair loss and vomiting. If someone notices these side effects, it may be a good time to let them know about your treatment and mesothelioma diagnosis.
Just about everyone knows someone affected by cancer. If a friend or co-worker reveals they have been diagnosed with cancer, you might be able to offer support that no one else can. The kind of support that says, "I understand." You could say:
I know the feeling you have, I've had it.
I know the uncertainty you have, I've dealt with it.
I know the fear you have, I've experienced it.
A lot of people might have a hard time talking about your diagnosis. It isn't because they're insensitive, but they may just be surprised or know a loved one who has battled cancer. When you decide to tell someone, being emotionally prepared will help and it's important to stay positive.
There are many reasons that an individual would hesitate to let their family and friends know they have been diagnosed with cancer. Some of those reasons are:
They don't want to be seen as a victim
They don't want others to feel sorry for them
They're afraid how others might react
They're not sure how they'll combat the cancer
They're not ready to hear suggestions or advice
It's important to have the conversation but only when you're ready. Make sure to let others know your reason for telling them and be specific about how you're handling the diagnosis. If you're not ready to talk about the negative side of things, make sure to clarify that with them.
You might not be able to control their reaction, but you can give them an understanding of what you're willing to talk about. If you've had a negative experience after telling someone in the past, don't be discouraged in telling your story to others.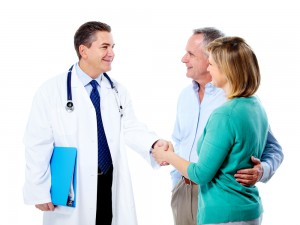 What to Expect
News of a cancer diagnosis will travel fast once you share the news with a few people. If you wish to keep your cancer diagnosis to yourself or just within the family, tell those who do know about it what you're expectations are about sharing the news, or not sharing it.
If you're not prepared to discuss your situation when someone else brings it up, it's OK to say you'd like to postpone the conversation until a later date.
Close family and friends will likely handle the news differently than co-workers or new people you meet. If you know someone may be more emotional and might not take the news well, try your best to anticipate their reaction.
It's not easy, but gauge which way you think is best to tell others based on your relationship with them.
It's important to feel comfortable with the people you tell. Although it may be difficult to explain your diagnosis, you might be surprised by the feeling of comfort you experience after revealing personal information.
Share Your Experience with the Community
Our Survivor Insight Series provides those who have been diagnosed with firsthand experiences. It provides newly diagnosed mesothelioma patients with a way to share their knowledge with the community. Families, friends, supporters, and survivors can gain an understanding of your approach to treatment and will appreciate you sharing your story.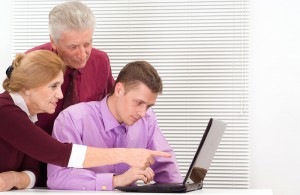 You can get in touch with the community through our Facebook and Twitter pages. Mesothelioma fighters and families come to voice their support here. Also, there are frequent updates with the latest news in mesothelioma research and blog posts.
Get Access to Free Resources for Patients & Loved Ones
Free Mesothelioma Resources