Armed Forces Day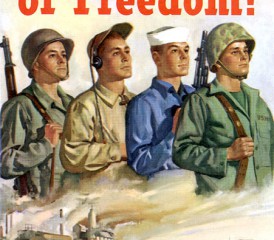 Armed Forces Day is celebrated on the third Saturday in May. The special day was created in 1950 to acknowledge all those who served the United States Armed Forces.
In a lot of ways, it is similar to both Memorial Day and Veterans Day.
Memorial Day was created to observe those who fought and fell in the Civil War and has since been extended to include anyone who has lost their life while serving for the United States military. Veterans Day has also been known as Armistice Day, the same day World War I ended. We observe this holiday to honor all armed service veterans.
Here at the Mesothelioma Center, we're honored to work with many of the men and women who proudly served our country. For us, Armed Forces Day is about recognizing the sacrifice each man or woman made for us.
Why does the Mesothelioma Center honor veterans? Because before the 1980s, many Armed Forces members faced asbestos exposure hazards on a regular basis.
Asbestos was used in hundreds of applications for its ability to insulate and fireproof materials. Unfortunately, many veterans have since been diagnosed with an asbestos-related disease such as lung cancer, asbestosis or mesothelioma.
These are service-related conditions, but there are several veteran myths that sometimes discourage veterans from filing for VA benefits. A common misconception is, "I didn't serve in the military during a period of war so I am not considered a veteran." If you served in active duty, you can qualify for VA benefits.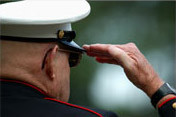 If you would like help creating an expedited claim through our Veterans Assistance program, we have two Retired Naval Officers that would be more than happy to assist you. We've helped countless veterans receive financial assistance after contracting an asbestos-related disease from their military service.
On this Armed Forces Day, we want to thank all former and current members of the U.S. military.
". . . Our Servicemen and women are serving throughout the world as guardians of peace–many of them away from their homes, their friends and their families. They are visible evidence of our determination to meet any threat to the peace with measured strength and high resolve. They are also evidence of a harsh but inescapable truth–that the survival of freedom requires great cost and commitment, and great personal sacrifice."
President John F. Kennedy, 1963