Facebook 411 – One Post Every Facebook Fan Should Read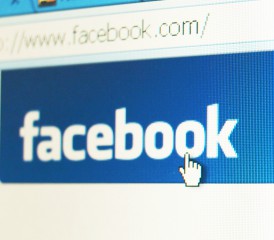 If there is one thing we enjoy at the Mesothelioma Center it is seeing a high level of community engagement on Facebook. And we are seeing that lately.
People are updating us about their family members, and some mesothelioma patients are even sharing about their treatment challenges.
This is exactly what our Facebook page is designed to be, a place where all members of the mesothelioma community can reach out and connect with those affected by a disease we all want to see the end of.
When someone posts a picture of a loved one on our wall, it is a treasured reminder of why we do what we do. At moments it can be somber, but our goal is to respond with hope and compassion.
Although the community you live in might have cancer support groups, chances are there is not  neighborhood mesothelioma support. We know. That's why Internet communities like ours exist.
We want to help as many people as we can by sharing as much good information as we can find through our Facebook page. The more people we can involve in the community, the better the community is.
If you have something to share with others, through us, please do. Even if just one person draws strength from your story or takes away one smart tip, your post will be worth your time.
What If You Don't Know What to Say?
Some posts on our Facebook page aren't easy to respond to. If you want to show support for what the author is saying but don't have the words, you can simply click the "Facebook Like" button. This is a silent way to let people know you stand behind them.
Are You Looking to Help Spread Mesothelioma Awareness?
We encourage all our visitors to share content that is important to them. We have several blog post categories where you can comment and have your voice heard, including:
Patient Advocate Insider
Informational Videos
When commenting on our wall, respect goes a long way. We don't wish to offend anyone and it's important to remember that some information might not be easy to read for patients struggling with treatment.
If you want to vent about an issue that really bothers you, make sure your message is clear. Take it from Rebecca Shearburn, who calls for a ban to asbestos:
"I believe ACTION SPEAKS LOUDER THAN WORDS, so LET'S TAKE ACTION AND DEMAND THE BAN! Thanks for asking and letting me blow off steam. Signed, ONE MAD WIDOW"
Whether you are looking to connect with others or find resources about mesothelioma, you can find the Mesothelioma Center on Facebook, Twitter or Asbestos.com.

Free Mesothelioma Resources
Get Access to Free Resources for Patients & Loved Ones
Get Help Now