Veterans & Military
How Much Will the VA Pay Me If I Have Mesothelioma?
Fact Checked
Our fact-checking process begins with a thorough review of all sources to ensure they are high quality. Then we cross-check the facts with original medical or scientific reports published by those sources, or we validate the facts with reputable news organizations, medical and scientific experts and other health experts. Each page includes all sources for full transparency.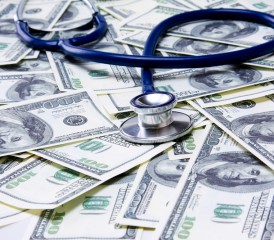 The costs associated with a mesothelioma diagnosis can be staggering. It's easy for a loss of income combined with treatment expenses and caregiving costs to create a financial burden.
Fortunately, many veterans who developed mesothelioma or similar conditions after service-related asbestos exposure qualify for VA benefits that help make these expenses more manageable.
As the Mesothelioma Center's Veterans Department Director, I've helped countless veterans apply for VA benefits, offering advice and answering a broad range of questions along the way.
Once I establish that a veteran meets both the eligibility and qualification criteria for VA Disability Compensation, the next question I'm typically asked is, "How much are they going to pay me?" As is the case with most questions about the VA, the answer depends on a variety of factors.
The starting point for determining what the VA will pay is your disability rating. As you can imagine, many disabilities affect veterans in varying degrees.
Depending on the details of each case, the VA provides a disability rating ranging from 0 percent to 100 percent. Measured in 10-percent increments, this rating describes how disabled a person is by his or her condition. A detailed explanation of the schedule of ratings is found in Part 4 of a VA document called the 38 CFR — Schedule of Rating Disabilities.
The 38 CFR dictates that mesothelioma (of the pleura or peritoneum) and asbestos cancers of the lung are assigned a disability rating of 100 percent. This means if you are approved, the VA cannot give you a rating less than 100 percent, and you will be awarded a minimum of $2,769 per month.
This is just our starting point.
The next factor that affects your level of compensation is your marital status and the number of dependents you claim: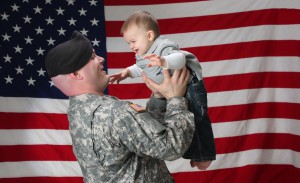 A veteran with a spouse will receive an additional $155 per month, increasing the overall total to $2,924 per month.
Veterans with a spouse and a dependent child receive an additional $113 per month for a total of $3,037.
Each additional child under the age of 18 increases the veteran's monthly payment by $77.
And for each dependent between the ages of 18 and 23, the monthly payment is increased by $248 per month if they are enrolled as a full time student at an approved school or university.
It's a little-known fact that some veterans are considered for an additional Special Monthly Compensation (SMC). This applies to veterans with a 100-percent disability rating who are housebound, bedridden or helpless enough to need the aid and attendance of another person.
The amount of SMC depends on the level of aid and attendance needed, but it typically ranges from $250 to $650 a month in additional compensation. The VA also may give an additional $141 per month if your spouse is in need of regular Aid and Attendance.
As you can see, your monthly benefit from the VA could go a long way toward covering out of pocket medical expenses, bills or even your mortgage. And it's important to remember: Disability Compensation can be paid regardless of your employment and retirement status.
If you are a veteran who was diagnosed with mesothelioma or asbestos lung cancer, I encourage you to contact the Veterans Department at the Mesothelioma Center. One of our Veteran Service Officers can analyze your situation and help you file a disability claim with the VA.
It could be well worth the effort.
Do you have a question for our Veterans Department Counselors? Let us know in the comments below on Facebook.

Free Mesothelioma Guide
Comprehensive Information for Veterans with Mesothelioma