Veterans & Military
Why did the VA deny my Disability Claim?
Fact Checked
Our fact-checking process begins with a thorough review of all sources to ensure they are high quality. Then we cross-check the facts with original medical or scientific reports published by those sources, or we validate the facts with reputable news organizations, medical and scientific experts and other health experts. Each page includes all sources for full transparency.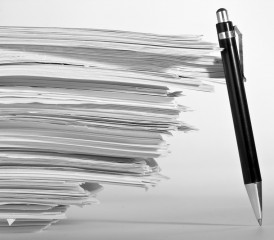 I was recently contacted by a veteran who was denied a VA claim. He was looking for help filing an appeal with the VA. His story is fairly typical of how veterans often misunderstand the VA and how the VA operates.
I began the process of determining what he originally submitted to the VA and why they denied his claim. This man was diagnosed with pleural mesothelioma from what he believed to be exposure to asbestos while he was in the Navy. The VA denied his claim because of a lack of evidence of his exposure while on active duty.
Having been in the Navy for almost 24 years, I can tell you it would be difficult to avoid exposure to asbestos while serving on a Navy ship. But the VA does not automatically agree that asbestos exposure occurred for any veteran simply because he served on a ship. You have to explain it to them.
This is easy for a Boilerman or a Machinist Mate. It's not as easy if you didn't work in the Engine Room or work with asbestos directly. In cases of being a regular crew member onboard, the VA is skeptical about asbestos exposure. So you have to explain it to them . . . in detail.
When I started digging into this veteran's case, I realized he had not provided sufficient information to convince the VA he was exposed to asbestos in the Navy. He filed his claim through his local Veteran Service Officer (VSO), but the VSO had little experience with asbestos claims and didn't ask the veteran for specific details about his exposure.
Weeks later, the VA asked for more information, but the VA often is vague in their correspondence. In this case, the veteran never understood what the VA really wanted.
To file an appeal, the veteran must be able to supply "new and material evidence" to the VA. The information must be something the VA didn't have in its possession when it rendered its final decision. It also must be information relevant to the issue that caused it to deny the claim in the first place.
On asbestos claims, there are really only two reasons for the VA to deny you:
The VA doesn't believe you have a disease that was caused by asbestos.
Or the VA doesn't believe you were exposed to asbestos in the military or that you had more exposure as a civilian than you did in the military.
The first issue is easily fixed. You can supply medical evidence to show that you have an asbestos disease. That is easy for pleural or peritoneal mesothelioma or asbestosis, because they are only caused by asbestos.
Proving asbestos-caused lung cancer can be more difficult in that you need your doctor to state in writing that your cancer was "as likely as not" caused by asbestos.
More often, the VA denial is based on the exposure issue. That is where our Veterans Department comes in.
We have helped hundreds of veterans write a detailed exposure summary to accompany their claim. It is this exposure summary that is the foundation for securing financial assistance from the VA.
We have examples we send to veterans to help them get a sense of what they are going to need to write. Sometimes in the course of writing up a summary, we uncover exposures the veteran didn't even realize.
This is a service that is unique to our organization because we deal with asbestos claims all the time. Sadly, a local VSO simply does not see enough asbestos claims to have a real sense for what the VA is looking for.
Even if you have already filed a VA disability claim, I'd recommend that you speak to us and have us make sure you are providing the exact information the VA wants. This will help you avoid a denial and avoid a lengthy appeals process.
This is exactly what I did for this particular veteran. I am hopeful that the VA will overturn the original decision and give him the disability compensation he deserves.
Do you need help filing your VA claim? Let me know. What other topics would you like me to discuss? Tell me in the comments below or on Facebook.

Free Mesothelioma Guide
Comprehensive Information for Veterans with Mesothelioma