Veterans & Military
Application Delays for Veterans Can Significantly Impact Families
Fact Checked
Our fact-checking process begins with a thorough review of all sources to ensure they are high quality. Then we cross-check the facts with original medical or scientific reports published by those sources, or we validate the facts with reputable news organizations, medical and scientific experts and other health experts. Each page includes all sources for full transparency.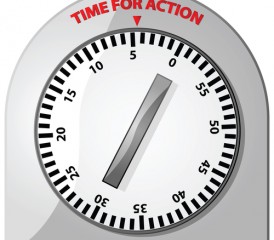 As a VA-accredited Veterans Counselor, I assist veterans and their families during phases of their fight against asbestos-related diseases, such as mesothelioma and lung cancer. It is my honor and privilege to serve the men and women who served our country.
However, I have observed a common mistake that I would like to point out, hoping that this awareness will help veterans and their family members in the future.
When a veteran is first diagnosed with an asbestos disease, there is understandable period of chaos. Both the veteran and his or her family members gather information about the disease, about treatments and clinical trials and overall just mentally adjust to their situation.
Ideally, this should be a brief period followed by one of action. But there is a tendency for those with mesothelioma to retreat into a shell, to focus solely on the patient's medical condition and treatment while ignoring the rest of the veteran's needs.
While this is understandable, other key elements such as treatment, nutrition, counseling, education and lining up financial support (to name just a few) are many times ignored.
With so many things to think about, veterans often find it hard to prioritize appropriately and sometimes make mistakes that can be have long, costly consequences. Two such mistakes are delaying applications for VA benefits and for legal assistance.
VA Benefits
VA approval for a cancer disability claim can often take between six to nine months (and sometimes it takes up to 18 months). So with that long a delay, why the hurry?
One key point to remember about applying for VA Disability is that, if granted, the VA will pay tax-free back pay from the first day of the next month after the claim is filed. For a service-connected cancer such as mesothelioma or lung cancer, the amount for 2012 is $2,924 per month for married veterans.
So by not filing, veterans could potentially be giving up approximately $700 PER WEEK of tax-free money (assuming that their disability claim is eventually approved)!
Legal Assistance
Much like the delay period for VA benefits, the wheels of justice do not turn swiftly. It often takes six to 18 months, if not longer, for legal compensation to begin.
Additionally, there may be other issues involved that can prevent filing for legal assistance altogether.
Sadly, I often speak with the families of veterans who are ready to pursue their legal options but are prevented from doing so because too much time has passed. The time period is known as the Statute of Limitations (SOL). If it is exceeded, veterans and their families may lose their access to legal financial assistance completely.
Issues for VA Benefits and Legal Assistance
While it may seem obvious, it bears mentioning that the longer the veteran waits before applying to both the VA and legal systems, the longer it will be before financial support begins. This may not seem important at the outset, but I can tell you from experience that once the bills start rolling in and other demands of the disease have taken effect that veterans often express to me that they wish they would have started their applications immediately.
It is heartbreaking to see veterans wait until their life savings has been depleted and THEN apply for VA and legal assistance. With the delay periods I mentioned above, this often means that veterans and their families can go several months not having the money to pay the mounting bills.
There is a remaining issue that must be discussed. Sadly, it is not unusual for a veteran with mesothelioma to deteriorate quickly.
If this happens before a veteran can recount their specific asbestos exposure information to the appropriate organizations (the VA and their attorneys, for example) then there may not be enough evidence to successfully convince the VA and legal systems to render assistance. In these situations, wives and children are often left trying to piece together records to try and prove the case.
Unfortunately, the success rate in these cases is significantly lower than the cases where the veteran is able to assist with preparation.
Mesothelioma Advice from a Veterans Counselor
As a Veterans Counselor, I have seen many different approaches by veterans and their families when confronted with mesothelioma and lung cancer. A mistake that I have seen again and again is delaying applying for both VA and legal assistance, and ignoring everything outside of treatment.

Free Mesothelioma Guide
Comprehensive Information for Veterans with Mesothelioma