What Is an Accredited Claims Agent and Why Veterans Should Use One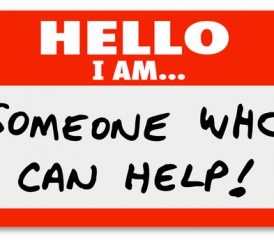 I speak with hundreds of veterans a year, and I often spot a recurring mistake many of them make: They file a claim with the VA without help.
While it is certainly possible and within a veteran's rights to file with the VA without any input, by doing so the veteran is only denying himself the experience and free assistance of certified experts. Veterans would be wise to enlist the aid of an accredited claims agent to help with VA claims.
Because it is illegal for someone to charge a veteran for providing any assistance with claims, VA claims agents provide a free service that should always be utilized to maximize the claim's chance of VA approval.
That's one way to get help. The second way is to get assistance from a claims agent.
What Is a Claims Agent?
The answer lies in how they are accredited.
In a nutshell, the VA accredits service organizations such as local VAs, VFW posts, local AmVets. Once those organizations enjoy VA accreditation, they can designate veterans reps as service officers.
Claims agents are accredited directly by the VA. There is a regimented process, and no one can become a claims agent without passing a rigorous exam given by the VA. Claims agents often are veterans themselves. That, combined with the experience they have and the knowledge they must have to gain accreditation, gives them the foundation to handle all issues related to veterans health care, benefits and financial assistance.
Qualities to Find in Your Claims Agent
When looking for a claims agent, try to find individuals with the following traits:
Optimistic. If the person who is presenting your case to the VA doesn't believe in your claim, why should the VA?
Experienced. The best agents assisted with hundreds or even thousands of claims. They have seen what works and understand how the VA thinks and speaks. Optimally, the claims agent has active duty experience and may even be disabled veterans who have gone through the process themselves.
Department of Veterans Affairs (VA) accredited. No one should bill themselves as a claims agent without being accredited by the VA. Sometimes there are people who try to assist without being accredited by the VA, but the rules state that no one is allowed to help claimants unless that person is already accredited. (The same is true for VSOs. Ask about the accreditation in both cases.)
Exposed to Asbestos in the Military?
Our Veterans Department can help you or a loved one file asbestos-related VA claims
How to Become a Claims Agent
To become an accredited claims agent, one must go through the formal accreditation process through the VA's Office of General Council (OGC) as set forth in §14.629 – §14.633 of Title 38 of the Code of Federal Regulations. Basically, the individual needs to provide information about their character and background, with personal references. The VA performs a background check and communicates with references that were provided.
Once good character and backgrounds are established, applicants take a test in the presence of the VA to prove their knowledge and proficiency in being able to represent claimants before the VA. Once the exam is cleared, the OGC will review the applicant's overall claims agent package and determine suitability.
If the applicant is found suitable, the OGC issues an accreditation letter. The applicant is then recognized as a VA-accredited agent effective from the date of that letter.
In addition to the initial knowledge requirements needed to gain accreditation, the VA requires claims agents to maintain certification by obtaining several hours of continuing education each year.
If you have an asbestos-related VA claim or question, contact the Veterans Department today, and we'll be glad to assist you.
Related Blog Posts