Legislation & Litigation
Congress Should Ignore FACT Act Rhetoric, Request GAO Study of Alleged Asbestos Fraud
Fact Checked
Our fact-checking process begins with a thorough review of all sources to ensure they are high quality. Then we cross-check the facts with original medical or scientific reports published by those sources, or we validate the facts with reputable news organizations, medical and scientific experts and other health experts. Each page includes all sources for full transparency.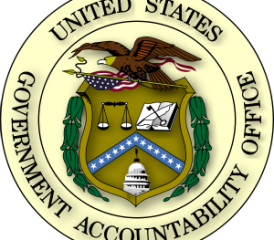 As of this post, the Furthering Asbestos Claim Transparency (FACT) Act awaits consideration by the full U.S. House of Representatives. The House Judiciary Committee stunned many when it voted to pass the FACT Act earlier this year.
The committee's leadership promised to provide asbestos victims and their advocates with an opportunity to testify publicly about the proposed legislation. But the committee apparently broke that promise and voted on the bill, in effect clearing the way for the full House to vote on it.
The committee passed the FACT Act in May with a vote of 17-14. Although asbestos victims and their advocates aren't pleased that the measure passed, they may actually be more outraged that the bill was put to a vote in the first place.
Congressional committees are responsible for thoroughly investigating the need for proposed legislation before revising it during a "markup" session and sending it to the floor for a full vote. To opponents of the FACT Act and those who simply think it's premature to send the measure to the House floor, the committee skipped the crucial first step of establishing that there's a need for transparency legislation.
Although the bill has not yet been scheduled for a vote, a sort of whispering campaign appears to be underway to gain favor among lawmakers who would eventually vote on it. Hopefully, calls for further investigation into whether there's actually a problem here will be heard above the whispers.
Fraud Allegations Appear to Be More Rumor than Fact
If the news headlines that followed a report by the Government Accountability Office (GAO) are any indication, the whispering campaign may have actually started in 2011. That's when the GAO prepared its report in response to a request by the House Judiciary Committee to "conduct a review of asbestos trusts." According to the GAO, it examined:
How much asbestos bankruptcy trusts have paid in claims and how those trusts are administered.
How trust claim and payment information is made available to outside parties.
Stakeholder, plaintiff and defense attorneys, trust officials, and other interested parties' views on whether more trust and claimant information should be made available to outside parties, and recent efforts to change the current trust system and processes.
In keeping with the objective nature of its study, the GAO labeled its report "Asbestos Injury Compensation: The Role and Administration of Asbestos Trusts." But somehow, the report's purpose and findings took a different tone in media coverage that followed its release. Headlines proclaimed, "GAO Releases Asbestos Trusts Report, Identifies Possibility for Fraud," and "GAO Report Details Secrecy of Asbestos Trusts."
While the GAO did study how trusts review claims for abuse and fraud, it didn't uncover widespread misconduct and secrecy like the headlines suggested. Here's how the GAO summarized its findings:
"Although the possibility exists that a claimant could file the same medical evidence and altered work histories with different trusts, each trust's focus is to ensure that each claim meets the criteria defined in its [trust distribution procedures], meaning the claimant has met the requisite medical and exposure histories to the satisfaction of the trustees. Of the trust officials that we interviewed that conducted audits, none indicated that these audits had identified cases of fraud."
Two years later, there's no evidence to support allegations of widespread fraud and abuse within the asbestos trust system. During that time, the Judiciary Committee introduced and re-introduced legislation about asbestos bankruptcy trust claims and held multiple hearings.
Although the hearing testimony, and even the name of the proposed legislation, repeated the rhetoric of "secrecy" and lack of "transparency," the committee never established s a problem with fraud or disclosure.
Because it hasn't done that, other members of the House outside of the Judiciary Committee now must ask whether there's a real problem. At least they should ask rather than listen to continued whispers about secrecy and fraud in the trust system.
Isolated Anecdotes Aren't Enough to Justify Burdensome Legislation
Perhaps in an attempt to bolster the legitimacy of its allegations, FACT Act supporters are promoting the views of a former judge who handled the Delaware Superior Court's asbestos litigation docket for two years. Peggy Ableman testified in favor of the FACT Act before the House Judiciary Committee shortly after she joined a leading asbestos defense firm as special counsel.
She recently published an opinion piece, titled "Secret Pursuit of Asbestos Bankruptcy Claims Must End," on a popular legal news site. In it, she recounts how "one particular case" gave her "a unique insight into the inherent unfairness associated with a system that permits plaintiffs' trusts claims to remain secret and undisclosed while these same plaintiffs are actively engaged in asbestos tort litigation."
The case involved a plaintiff, who, in violation of Delaware's mandatory disclosure requirement, failed to disclose bankruptcy trust claims. During settlement negotiations two days before trial, the plaintiff's attorney revealed that his client had received two trust settlements that he had not known about previously.
Up until that point in the litigation, the plaintiff had alleged that she was only exposed to asbestos fibers on her husband's work clothes, not through her own work. By the afternoon before the scheduled trial, defense counsel learned that the plaintiff had 20 bankruptcy claims. Ableman suggests that "interface" between the trust and litigation systems could have prevented misconduct.

The asbestos docket Ableman supervised had 600 cases. Concluding that her experience in that "one particular" case is evidence of "inherent unfairness" in the entire system is a big leap. Too big to warrant legislation like the FACT Act. Especially when other solutions are (and were) available in these situations, namely, the court-mandated disclosure requirements, discovery procedures and basic defense lawyer competency.
Although it was delayed, it appears the adversarial nature of litigation did what it's intended to do and uncovered the truth.
(Notably, it took the defense team less than a day to discover all the trust claims. Identifying another source of exposure is an obvious defense to an asbestos claim, so it's actually puzzling why the defense team didn't investigate the plaintiff's work history, and uncover the potential for other responsible parties, earlier.)
Congress Should Move for More Study, Not a Vote
The New York Times Editorial Board also weighed in on the FACT Act recently with what may be the most useful opinion to date. The Editorial Board suggests that lawmakers ask the GAO to "determine whether there is significant fraud in asbestos claims. . . . " Some would argue that should have been the next step after the 2011 GAO study or after the first round of hearings.
But FACT Act sponsors and tort reform advocates who later responded to The Times say the editorial is misguided. They suggest that media coverage and the 2011 GAO report offer sufficient evidence of fraud and that further study is unnecessary.
But the 2011 GAO study, which actually didn't conclude that there was significant fraud, only looked at the role of trusts in asbestos trust compensation. Unlike that study, personal anecdotes and past news coverage, a GAO study of alleged fraud in asbestos claims would involve examining both trust procedures and litigation procedures.
This is important because looking at both systems could finally provide lawmakers with an accurate sense of whether there is actually a fraud problem and the best way to go about fixing it if it exists.
Ableman's case seemed to result from a lack of vigilance by both plaintiff's and defense attorneys rather than flaws within the trust system. Once attorneys on both sides of the negotiation table started paying attention, any secrets were revealed.
Attorneys are paid to be vigilant and to review every piece of information with a critical eye, even it comes from their own clients and especially if it comes from their opponent. Trusts need to manage their resources for the benefit of future claimants, not to help litigators do their jobs.
Assuming there's any truth to rumors about a significant fraud problem, wouldn't it make sense to place at least part of the burden for fixing it on the litigation system? Before legislating more paperwork for trusts, Congress should at least order the GAO to study the effectiveness of existing tools for fraud prevention in the litigation system (e.g., enforcing sanctions for fraud and discovery abuses).
Sanctions like case dismissal or orders to pay the defendants' attorney fees likely give plaintiffs' and defense attorneys more incentive to police each other and their own clients for fraud than FACT Act supporters are willing to admit.
Let's hope the House will ignore the whisper campaign and avoid passing the FACT Act. But if the bill resurfaces again, let's hope Congress uses the resources at its disposal to get to the real facts.
Get Financial Assistance
Access Trust Funds, Grants & Compensation for Mesothelioma