Veterans & Military
Veterans with Mesothelioma May Need to Overcome Their Fear of Leaving Home
Fact Checked
Our fact-checking process begins with a thorough review of all sources to ensure they are high quality. Then we cross-check the facts with original medical or scientific reports published by those sources, or we validate the facts with reputable news organizations, medical and scientific experts and other health experts. Each page includes all sources for full transparency.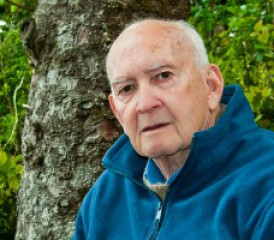 Mesothelioma is a rare disease. Successful treatment requires an individualized approach, with therapy tailored for the individual patient. Unfortunately, few centers have expertise in treating this rare disease.It is in this context that patients are referred from all over the country for specialized therapy. We often hear from patients and families about the fear of leaving home for treatment of mesothelioma.
Together, we can overcome this.
The reality for the majority of veterans with mesothelioma is that specialized therapy isn't available in their local community, or even in their home state. Thus, many patients are referred to a regional center. There is a reluctance to travel a long way — whether you live in a rural area or in a big city that just doesn't have this specialized treatment — and it's totally normal.
People are reluctant to travel to a place they don't know, to a region of the country they don't know much about. Often, these treatment centers are hundreds of miles away. People are understandably reluctant to come sometimes, but we've taken good care of quite a few of them. And they've been happy, not only for the care they received as veterans but for the care their whole family received.
Worth Being Away From Home
In reality, if you're leaving your home for therapy, what is more important — the distance you travel or the quality of care? Whether you're traveling 300 miles or 3,000 miles, you are out of your comfort zone. Is there a difference if you travel by car or by plane?
Friends and family are not readily by your side, so there is not much difference. You're not sleeping in your own bed in either situation. You're too far for most relatives to come visit. If you have a rare disease, for which specialized therapy is offered, you are much better off going to the very best place you can, rather than a place closer to home that isn't home anyway.
When you're treating a disease like mesothelioma, you have to be aggressive, and if you decide you want the best chance of being around for awhile, then you get on a plane, or get on a train, or get in the car. You go wherever you think you can get the best care for this disease. For veterans who have mesothelioma and get their care in the VA system, we think the Boston VA Healthcare System is your best option.
If you believe in cytoreductive surgery for mesothelioma — and we do, for appropriate patients — then we can, on average, increase your survival time when compared with other therapies. You and your family need to decide if this is important or not. You need to make that decision. If you want to fight your disease, then you should consider the option of coming to Boston and letting us help you.
Being part of the VA Healthcare System can be a huge advantage. For veterans who are recognized as having a service-related disease, the VA often will pay for the travel to receive the therapy, especially if it's not offered in your region.
Advantages of VA Healthcare System
I think the VA is one of the only health care networks where, in any state, you have access to the best care. In a private health care system, you may not get that referral. In the VA system, it's usually not that big of an issue. The system takes ownership. As long as the veteran qualifies for travel benefits, they can make it work.
Housing can be an issue away from home. It can be financially costly as well as mentally taxing to arrange. Fortunately, in the Boston VA Healthcare System, we have all kinds of housing to help veterans and their families. Our housing is free or almost free. It's clean and well maintained. It's a pretty good place to be.
While outpatient evaluations are being carried out, veterans and family can stay in the Huntington House. It's not the Ritz, but it's comfortable. When the patient is hospitalized, family members can stay at the Fisher House, which is a very nice place to stay. It's like a new three- or four-star hotel.
Sometimes the patients, and even the medical professionals back home, don't know everything they need to know about mesothelioma. They may think you will likely die from this disease in six to 12 months, but this isn't always the case. Advances have been made in the treatment of this rare disease, which you will see at an accessible, specialized center like ours.
Overcoming the fear of leaving home for treatment isn't easy. However, if you come to Boston as a veteran with mesothelioma and give us the opportunity to help you, I think you'll find that it will be worth your time and effort.

Free Mesothelioma Guide
Comprehensive Information for Veterans with Mesothelioma