Legislation & Litigation
Special Medicare Program Benefits Montana Asbestos Victims
Fact Checked
Our fact-checking process begins with a thorough review of all sources to ensure they are high quality. Then we cross-check the facts with original medical or scientific reports published by those sources, or we validate the facts with reputable news organizations, medical and scientific experts and other health experts. Each page includes all sources for full transparency.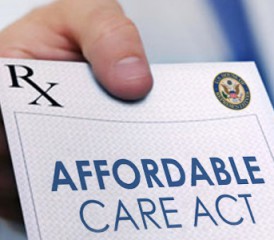 More than three years after the signing ceremony for the Affordable Care Act, the measure is still controversial. Americans remain divided over whether the law will benefit them. But a more recent, solemn ceremony in Libby, Mont., renewed attention to a special provision in the act intended to help Libby's asbestos victims.
Lingering Effects of Libby's Public Health Emergency
Sen. Max Baucus of Montana, who announced his upcoming retirement from the U.S. Senate earlier this year, visited the Libby Cemetery with Marilyn Tavenner, administrator of the Centers for Medicare and Medicaid Services (CMS). During Tavenner's confirmation hearing a few months before their trip to Libby, Baucus questioned her about Medicare delaying settlement payments to asbestos victims.
He also gave Tavenner a picture of Lester Skramstad and instructed her to keep it on her desk as a reminder of the Libby residents who need her help.
Mr. Skramstad was among the 3,000 Libby residents exposed to asbestos-laced dust from W.R. Grace & Co.'s vermiculite mine. He was also one of the whistle-blowers who exposed the company's attempt to cover up asbestos contamination. That cover-up has cost at least 400 lives and prompted decades of legal actions involving residents, W.R. Grace, state officials and even the U.S. government:
In 2004, the Environmental Protection Agency (EPA) won a $54 million judgment against Grace to pay for environmental clean-up. In 2008, the Department of Justice (DOJ) and EPA negotiated a $250 million settlement with W.R. Grace, the largest cash settlement in Superfund history.
During the 1990s, W.R. Grace's personal injury liability in Libby reportedly topped $7 billion, many times higher than what it estimated. The company filed for bankruptcy protection in 2001 and agreed to pay up to $1.8 billion to fund an asbestos trust.
In 2011, more than 1,300 Libby claimants reached a $43 million settlement with the state of Montana. Claimants alleged the state didn't do enough to warn and protect Libby residents. Individual settlement payments ranged from $500 to $50,000.
Generations of Libby residents have been affected by asbestos from the mine, which closed in 1990. Many still suffer. And due to long latency periods for asbestos-related diseases, many current and former Libby residents will suffer in the future.
For this reason, Baucus has been an unrelenting advocate for Libby asbestos victims. He worked for many years to have Libby declared the first "public health emergency" under the Comprehensive Environmental Response, Compensation, and Liability Act (CERCLA) in 2009. The declaration made medical care for residents and clean-up of residential communities a federal priority.
More recently, he's focused on speeding up settlement payments for several residents of Libby and Lincoln County. Under the law, CMS is entitled to part of the settlements as reimbursement for medical expenses covered by Medicare. As a result, certain information was needed from CMS before claimants who received Medicare benefits could receive their settlement payments. When CMS delays held up the payments, Baucus demanded that the agency fix the backlog.
During Tavenner's confirmation hearing in April, he told the story of a widow who died while awaiting a settlement for her late husband. CMS red tape was responsible for the delay. Administrator Tavenner responded by giving Baucus her personal commitment to fix the delays. When she and Baucus visited Mr. Skramstad's grave last month, the backlog had been largely resolved.
Medicare Pilot Program for Asbestos-Related Diseases
But fixing the settlement payment backlog isn't CMS's only responsibility when it comes to Libby's asbestos victims. Nor is it Sen. Baucus' biggest success for Libby residents. The Affordable Care Act includes a specific provision to benefit Libby residents known as the "Exposure to Environmental Health Hazards" provision.
The provision makes certain residents of Lincoln County, Mont., eligible for Medicare benefits regardless of age, work history or whether they receive disability benefits. To be eligible, people must:
Have been diagnosed with an asbestos-related disease, including:
Have lived in Lincoln County for a total of at least six months, ending at least 10 years before diagnosis.
Eligible people receive the following benefits without a waiting period:
Free hospital insurance (Medicare Part A).
Ability to enroll in Medicare's medical insurance (Part B) and prescription drug (Part D) programs.
Additional assistance through their state's Medicare Savings Program, based on income.
The Affordable Care Act provision also established the Medicare Pilot Program for Asbestos Related Disease, which offers additional benefits to asbestos victims, including:
Special home care services
Special medical equipment
Travel assistance to receive care
Special counseling services (e.g., help to quit smoking)
Nutritional supplements
Prescription drugs not covered by Medicare drug plans (available to participants enrolled in a Medicare drug plan)
Assistance from a nurse case manager to coordinate health benefits and plan individualized care
When CMS Administrator Tavvener visited Libby last month, she also stopped by the Center for Asbestos Related Disease Clinic. The clinic, known as the CARD, diagnoses about 40 people per month with asbestos-related diseases. Tavvener used the occasion as an opportunity to announce her intention to expand the program by the end of the year to people who have left Lincoln County.
There should be little disagreement that victims of Libby's public health emergency deserve her agency's help. Les Skramstad's picture remains on her desk as a reminder.
Get Financial Assistance
Access Trust Funds, Grants & Compensation for Mesothelioma