International Impact
UK Bill Is a Good Start, but Cuts out Some Asbestos Victims
Fact Checked
Our fact-checking process begins with a thorough review of all sources to ensure they are high quality. Then we cross-check the facts with original medical or scientific reports published by those sources, or we validate the facts with reputable news organizations, medical and scientific experts and other health experts. Each page includes all sources for full transparency.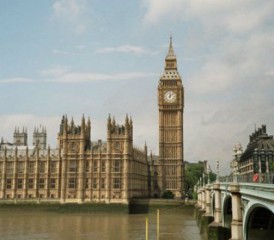 Serious symptoms of mesothelioma can take a long time to develop – as long as 50 years in some instances – and that can be problematic for those seeking compensation from companies that exposed them to the highly toxic asbestos fibers.
In many cases, these companies stopped trading long ago, making it sometimes impossible to trace the company's insurers to satisfy the sufferer's claim.
The U.K. government recently tabled the new Mesothelioma Bill that creates a plan for the liability insurance claims of unreachable employers. It was postponed following much pressure by charities of asbestos victims, the Association of Personal Injury Lawyers and others.
At first glance, the long-awaited Mesothelioma Bill, which passed a second reading in the House of Commons, looks like a positive outcome for people who were diagnosed with mesothelioma. While victims and their representatives welcomed the bill because it allows some recourse to compensation for those who cannot trace an appropriate insurer, it doesn't go as far as it should.
Diffuse Mesothelioma Payment Scheme
The Diffuse Mesothelioma Payment Scheme, a plan that will be set up as a result of the Mesothelioma Bill, will be funded by levying active insurers and pay a discounted average compensation to mesothelioma sufferers, provided that sufferers were diagnosed on or after July 25, 2012.
To claim compensation, claimants will have to prove they experienced negligent exposure to asbestos at work and that they cannot claim compensation because the company has ceased trading or insurance details are not available for the company's insurers.
Payouts are set to start mid-2014, and the insurers say about 3,500 payments will be issued by 2024 at £322 million (approximately $530 million).
Average compensation in 2012 was £154,000 ($253,653), but because claimants are living longer, it's expected that average settlements over the first decade of the plan will be £124,286 ($204,711).
The plan, as it is presently billed, will only pay out at a rate of 75 percent of this average figure, implying the average payment would be £93,214 ($153,532), minus any benefits and lump-sum payments. The final average payment will likely be around £72,734 ($119,800).
Some argue that awarding only 75 percent of the "normal" amount of compensation is rewarding the insurers, who have likely lost or destroyed records that would have confirmed insurance was in place for a defendant company. If those records existed, persons suffering from mesothelioma would receive 100 percent compensation.
Tony Whitston, Chair of the Asbestos Victims Support Groups' Forum UK, commented in the British Asbestos Newsletter on the recent bill and how this actually supported insurers rather than victims of mesothelioma.
"For decades, insurers wantonly destroyed or simply lost records of employers' liability insurance which victims of very long latent asbestos diseases, such as mesothelioma, would later come to rely on long after the companies who exposed them to asbestos had ceased trading," Whitston said. "Unmoved by the suffering and incalculable loss of life caused by asbestos, insurers persistently refused to accept responsibility for their failure to retain records and turned their backs on dying asbestos victims."
There are a number of drawbacks to the plan:
It is limited to mesothelioma sufferers only and excludes other asbestos victims.
It excludes claims for persons who have been negligently exposed outside of the "employer/employee" working relationship.
It excludes claims from the self-employed.
It will only be for 75 percent of the "normal" amount of a mesothelioma compensation claim.
It only applies to persons diagnosed with mesothelioma after July 2012.
The Future
Although many people affected by mesothelioma in the U.K. will receive compensation, there are many who won't. Perhaps the saddest part of the struggle to gain compensation is that once diagnosed, mesothelioma has an average survival rate of around nine months. This can make it extremely difficult for victims and their family to make a successful claim while the claimant is still alive.
The U.K. government, however, says it is focusing on treating mesothelioma victims fairly.
"We will be working closely with victims, their representatives, insurers and others over the next few months to establish the best way to get claims settled fairly and quickly," Justice Minister Shailesh Vara, said.
Let us hope that sense prevails and victims of this awful disease are justly compensated to assist in some small way in their fight against mesothelioma.
Ralph Clark, Associate Solicitor at ASD Online, is a Health and Safety law specialist and has been a member of the Association of Personal Injury Lawyers (APIL) since 2004.
Free Mesothelioma Guide
Get Answers to All Your Mesothelioma Questions