Legislation & Litigation
3 Things to Learn for This Tax Season
Fact Checked
Our fact-checking process begins with a thorough review of all sources to ensure they are high quality. Then we cross-check the facts with original medical or scientific reports published by those sources, or we validate the facts with reputable news organizations, medical and scientific experts and other health experts. Each page includes all sources for full transparency.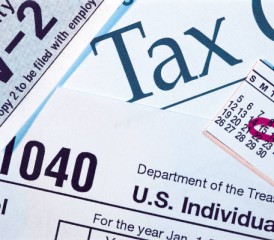 NOTE: The following has been updated to reflect recent changes in the tax code.
Battling an asbestos-related disease is an expensive ordeal that involves ever-increasing medical expenses and lost income.
If you or a loved one was injured by asbestos, filing a personal injury lawsuit usually provides the best opportunity for obtaining financial assistance. The speed in which you can obtain compensation (or not) depends on the circumstances of your individual case. However, while your claim is pending, you likely will be dealing with the tax season.
As much as you may dread this time of year, it actually provides a good opportunity to consider ways of easing the financial burdens that accompany a serious illness. Three areas to consider are medical and caregiver deductions, as well as a lump-sum payment from the sale of a life insurance policy.
Medical Expenses
Most people are aware that federal income tax deductions are available for medical expenses, but they may not realize that medical costs must eat up a significant amount of your income before you can take any deductions. Specifically, you can only deduct medical expenses that exceed 7.5 percent of your adjusted gross income in 2017 or 2018. The threshold rises to 10 percent beginning in 2019.
Medical expenses, for purposes of income tax deductions, include:
Costs of "diagnosis, cure, mitigation, treatment, or prevention of disease, and costs for treatment affecting any part or function of the body." (Note: Expenses must be primarily to alleviate or prevent an illness.)
Payment for services by physicians, surgeons and other medical practitioners.
Costs of premiums paid for insurance covering medical care expenses and your transportation to receive medical care.
Consult a qualified tax professional for more details on whether your medical expenses are deductible. Keep in mind that it doesn't matter when you received the medical care; you may only deduct expenses paid during the tax year.
Also, remember that receiving a legal settlement for your injuries will affect your taxes. If you deduct expenses for your asbestos-related disease and later receive a legal settlement for those injuries, you must include the portion of the settlement for medical expenses in your income.
If you don't itemize medical expense deductions, and later receive a settlement, those settlement proceeds are nontaxable.
You might decide to avoid deducting medical expenses because you expect to receive a legal settlement. Keep in mind there is no guarantee that you will receive compensation. So before making a decision on whether to deduct, you might want to talk to your tax professional about how to plan for the possibility of a settlement, and ensure that you get the best tax benefits now and in the future.
IRS Publications 502 and 4345 have more information about medical deductions and lawsuit settlements.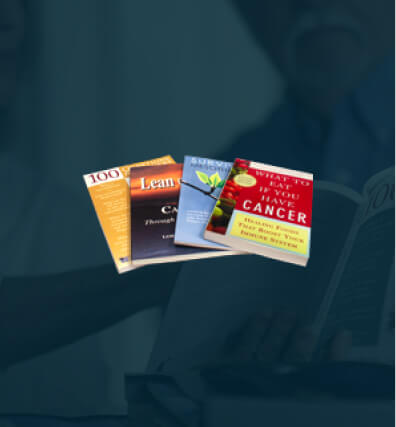 Three Free Must-Read Mesothelioma Books
Get your free must-read mesothelioma books mailed to you overnight.
Caregiver Deductions
If you're paying any portion of a loved one's medical expenses, the AARP offers advice on potential tax breaks:
Dependent relative: If your relative's income for the tax year is less than $4,050, excluding Social Security and disability, and you provided more than half of your relative's support, you may be able to claim your relative as a dependent. (Note: Only one sibling may claim a parent as a dependent.)
Medical expense deductions: If you're providing more than 50 percent of your relative's support, you may be able to deduct the portion of medical expenses over 10 percent of your adjusted gross income.
Nonrelatives: You may qualify for deductions for a nonrelative if they were a member of your household for at least six months of the year.
Types of expenses: Costs of food, housing, medical care, clothing, transportation and bathroom modifications required for medical reasons can qualify for tax deductions. Caregivers may be able to deduct costs of prescriptions, long-term care services, copays, deductibles and other out-of-pocket costs not covered by health insurance. Tax credits may also be available for caregivers who work but pay for care for relatives who cannot be left alone.
Flexible spending accounts (FSAs): Caregivers who provide more than 50 percent of support may use tax-free FSAs for dependent and independent relatives.
Caregivers who receive compensation for their services should know they may be required to report that income and pay self-employment taxes. In addition to consulting a tax professional, these caregivers should also consult IRS Publication 926. (Publication 926 also provides important guidance that people paying for their own care should review.)
The IRS also offers detailed examples of caregivers who are or are not responsible for self-employment taxes.
Viatical Settlements
If you sold a life insurance policy to a third party, you need to find out whether that money is taxable. These arrangements are known as viatical settlements. Companies that purchase these policies may offer between 25 percent and 100 percent of the death benefit as early payment.
The sale may be taxable, depending on whether you are chronically or terminally ill, and whether the company purchasing your policy is licensed or registered in your state of residence. The funds usually are tax-free for terminally ill people with life expectancies that meet requirements. You should consult a tax professional to help you determine the federal and state rules that apply to your situation.
A certified financial planner can give you more information if you're considering selling a policy to a viatical settlement company. They can also help you decide if that choice is right for you and your family. You can contact your state insurance department for more information about viatical settlements and related tax issues.
Getting Tax Help
If you've already filed your taxes or have filed prior year returns without considering these topics, there's no need to panic. You can generally file amendments to your tax return within three years of the original due date. So if you think any of these topics affect you, it might be worth having a tax professional look at your recent tax returns.
I recommended consulting a tax expert on many of these topics because tax preparation is a detailed, fact-specific task. People sometimes forget about state tax laws, in addition to federal laws. It's good to have a resource familiar with both.
Another compelling reason for using a tax expert: They can help you look beyond the current tax year and make decisions that offer tax advantages or improve your cash flow in the future.
Finally, you may be surprised to learn that free tax help is often available. Contact your local cancer support organization for help finding expert volunteers. The IRS has also lists organizations that provide free tax preparation assistance to low-income, disabled and elderly taxpayers.
The U.S. Department of Veterans Affairs publishes a similar listing of resources for veterans.
Get Financial Assistance
Access Trust Funds, Grants & Compensation for Mesothelioma