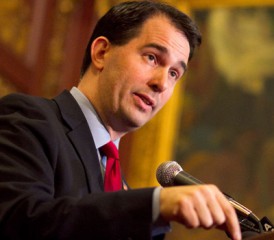 Wisconsin Gov. Scott Walker recently signed into law a controversial measure requiring plaintiffs to disclose asbestos bankruptcy trust claims in order to limit allegations of double-dipping.
Defendants in Wisconsin have long complained that plaintiffs in asbestos cases are not disclosing the sources of their exposure to the deadly mineral so they can win higher settlements from each company.
Walker signed the bill into law on March 31. It also prevents plaintiffs from accessing documents critical to trust claims. The state law, which is similar to pending federal legislation, follows months of ebb and flow in the debate over asbestos bankruptcy trust transparency.
Tort reform advocates seem hopeful the news from Wisconsin will boost their push for disclosure of asbestos trust claims.
FACT Act Stuck in Senate Judiciary Committee
Last year saw a flurry of activity concerning asbestos bankruptcy trusts.
Most notably, the U.S. House of Representatives in November 2013 passed H.R. 982, the Furthering Asbestos Claim Transparency Act. But tort reform advocates' fanfare over their victory seemed to die down after the House passed the bill and immediately referred it to the Senate Judiciary Committee. So they've turned to other strategies.
The House is known for voting on far more legislation than its counterpart in Congress. So much so, that there's no way the Senate is able to take up every bill referred by the House.
Senate committees hold meetings to determine which bills will receive further consideration and potentially make it to the full Senate floor for a vote. Since the Senate Judiciary Committee's April Executive Business Meeting, H.R. 982 hasn't made the cut. At least for now, the Committee is focusing on other legislative priorities.