Cancer & Caregiving
Caregivers Can Unintentionally Cause Feelings of Helplessness
Fact Checked
Our fact-checking process begins with a thorough review of all sources to ensure they are high quality. Then we cross-check the facts with original medical or scientific reports published by those sources, or we validate the facts with reputable news organizations, medical and scientific experts and other health experts. Each page includes all sources for full transparency.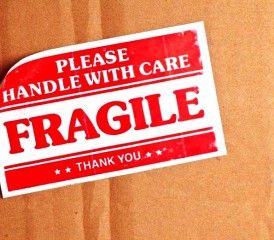 My role in my marriage to Brian changed when doctors diagnosed him with mesothelioma.
Believing I could no longer rely on his strength to protect me, I became incredibly protective of him. I found it difficult to focus on anything other than his illness and what I could do to prevent him from suffering.
Although I kept his pain under control, thanks to learning about pain management on the Web, he continued doing strenuous activities around the house and garden. That concerned me, especially when he developed pleural effusions that complicated his breathing.
Brian's doctor performed a fine needle aspiration and it relieved his symptoms. But I still worried about him and often rushed to alleviate him from lifting, pushing or pulling anything I considered too heavy for him to handle.
I also began keeping an eye on him when he worked in the garden. I sometimes took the shovel when we needed to dig.
On one such occasion, Brian forcibly took the shovel from my hands and said: "I am perfectly capable of doing things for myself."
His sudden action and angry tone shocked me. I couldn't understand why he felt this way when I was only trying to help.
Later that day, I talked to Brian about the garden incident and asked why it angered him. His answer took me by surprise.
"I was not angry at you", he said. "I was angry at the situation. I know I am not as strong as I used to be, but I don't want to sit around doing nothing. I don't like to feel helpless."
Coming to Terms with My Overprotective Nature
I came to understand that my overprotectiveness had taken away the things that made Brian's life feel normal and worthwhile. He needed to be the judge of what he could and could not do. It was my job to lend him a hand whenever he felt the need for it and not when I thought he needed it.
But it was not easy to stand back when Brian insisted on doing everything on his own.
There were numerous occasions when he overexerted himself and felt pain, despite his pain medication. It always upset me because I knew it would take some time for the additional medication he needed to bring his pain back under control.
Growing Concern over Brian's Breathing
As Brian's disease progressed, he began to experience pleural effusions more frequently. When these became debilitating, his doctor recommended that he should undergo a pleurodesis.
Doctors told Brian that before they could perform the procedure, there had to be little or no fluid remaining in the pleural cavity.
They inserted a drainage tube attached to a large glass receptacle into his chest. As the fluid flowed into the receptacle, doctors monitored the levels closely. They hoped the flow would cease for the period of time needed to perform the pleurodesis over the next few days.
Sadly, that didn't happen.
When fluid continued to flow steadily from Brian's chest into the receptacle, his doctor said it was impossible for him to have the operation.
The news came as a huge disappointment to Brian. He had been looking forward to saying goodbye to his pleural effusions and the debilitating breathlessness they caused.
An Uncomfortable Solution
Fortunately, his doctor offered him something to prevent the breathlessness from happening again, a permanent drainage device.
The device consisted of a tunneled catheter inserted in Brian's chest and a fluid collection bag with two-way valves. One valve allowed the fluid to flow into the bag, while the other let Brian empty the bag when necessary.
It took Brian a while to grow accustomed to the permanent tube in his chest, but it was the sight of the fluid collecting in the bag that embarrassed him, especially in public.
To alleviate his concern, I fashioned a pouch of black material with Velcro snaps attached to each side to hide the bag. It could be fastened around Brian's waist and covered by his shirt. He was thrilled with my invention and was soon carrying on with his life almost as if the tube in his chest and the fluid bag didn't exist.
Brian always wore the bag pouch around his waist in public. When it was just the two of us, he usually carried it in his hand and would pop it down on the seat beside him, including when we went out in our car.
Letting Go Is Hard
I remember we had driven to our favorite fishing spot one time and the pouch sat on the seat between us. When we arrived, Brian jumped out of the car without thinking about the pouch, and the tube caught on the gear shift.
Completely unaware of this, Brian was about to step away from the car.
I immediately told him to stand still because I feared the other end of the tube would pop out of his chest. I freed the tube from the gear shift and we avoided a painful situation.
That incident once again raised my concerns about Brian hurting himself if left unattended, but I did not make a big deal out of it. If I had, Brian may have felt helpless again. That's the last thing I would have wanted.
Despite that minor issue, we had a great time fishing that day. We even had a good laugh about the bag and the gear shift. I loved to hear Brian laugh. His sense of humor was without a doubt, a blessing for us both.
It was one time that being overprotective came in handy.
Get Access to Free Resources for Patients & Loved Ones
Free Mesothelioma Resources