Lung Cancer Awareness Month Kicks Off with Events Across the US
This report is the first in a series of stories on Asbestos.com commemorating Lung Cancer Awareness Month throughout November. Our other stories will focus on prevention, research and funding.
Check out part two of our series: Raising Awareness for Lung Cancer Screening and Prevention.
November is Lung Cancer Awareness Month and this year you can walk, run, fly a kite or grow a beard to increase awareness and raise funds for research. By participating in one of many events that will be held throughout the country this month, you join a community of survivors, patients and advocates who are dedicated to improving lung cancer treatment and survival.
What started as Lung Cancer Awareness Day in 1995 has grown into a month of awareness and fundraising. For nearly 20 years, communities have united to improve the lot for people diagnosed with lung cancer. And there is still much work to be done.
In the last decade, the survival rate for lung cancer barely budged, increasing from 15 percent to just 16 percent, according to Free to Breathe, a nonprofit that raises funds for lung cancer research. The group is aiming to double survival by 2022.
David LeDuc, director of strategic partnerships at the nonprofit, hopes to meet that goal by allocating funds to specific types of research.
"Free to Breathe is focused on advancing scientific breakthroughs in lung cancer by funding research with the greatest potential to result in new treatment options and increased survival," LeDuc told Asbestos.com.
To raise those funds, the nonprofit hosts more than 40 events in 26 states throughout the year. Many of the events take place during November, including runs/walks, a yogathon, Fall National Walk Week and Beards for Hope. Money raised also helps fund the nonprofit's patient support services and a new grant program.
"Since we know that patient survival is higher when the cancer has not spread to other organs in the body, Free to Breathe recently launched a new research grant program that will provide larger amounts of funding to researchers focused on stopping the spread of lung cancer," LeDuc said.
Mesothelioma, which develops in the thin lining surrounding the lungs, heart or abdominal cavity, is linked to asbestos exposure and produces symptoms similar to lung cancer. Many in the cancer community honored those diagnosed with the deadly asbestos-related disease by hosting events on Mesothelioma Awareness Day on Sept. 26.
A Nationwide Effort
Another nonprofit dedicated to accelerating lung cancer research is LUNGevity, the nation's largest private funder of lung cancer research. LUNGevity promotes scientific research that focuses on early detection and more effective treatment. They also offer support, education and community to anyone affected by the cancer.
To fund all that they do, LUNGevity organizes the largest national network of grassroots events committed to raising money for lung cancer research. A diverse array of events are held throughout the year, including walks/runs, endurance events, galas, golf outings, summits, concerts, fashion shows and receptions.
The Lung Cancer Alliance is another nonprofit that raises awareness and helps anyone affected by the disease. They focus on helping patients and caregivers by creating community and offering support services. The organization hosts "Shine a Light on Lung Cancer," a vigil that takes place every November to honor survivors and loved ones.
Nearly 200 vigils will be held throughout the U.S. this year and several will take place internationally. Each event features stories of survival and information about the latest treatment advancements.
On Nov. 20, smokers across the country will participate in the Great American Smokeout. Promoted by the American Cancer Society, the yearly event takes place on the third Thursday of November. The event began in 1970 as a small gathering in Randolph, Massachusetts, and it has grown into a massive awareness campaign that propels anti-tobacco laws and motivates smokers to quit. Whether smokers quit just for the day or plan to quit for good, the Great American Smokeout is an opportunity to quit with immense amounts of support.
More Events by US Region
Want to help out? There are many opportunities to donate, fundraise and increase awareness. Join a walk, attend a concert, play poker or bowl a strike to help the lung cancer community this November.
Northeast
Saturday, Nov. 1
Sixth Annual Breath of Life Celebration
8:30 a.m. – 12 p.m.
Roswell Park Research Studies Center
Elm and Carlton Streets, Buffalo, NY 14263
Sunday, Nov. 2
Philadelphia Free to Breathe Run/Walk
8 a.m.
Memorial Hall, Fairmount Park
4231 Avenue of the Republic, Philadelphia, PA 19131
Lung Cancer Walk for Hope
8 a.m.
Town of Oyster Bay Golf Course
1 S. Woods Rd., Woodbury, NY 11797
Thursday, Nov. 6
Thriving and Surviving Lung Cancer
6 p.m.
John Hopkins Bayview Medical Center, Asthma & Allergy Center Auditorium
5501 Hopkins Bayview Circle, Baltimore, MD 21224
Sunday, Nov. 9
6th Annual Lung Cancer Yogathon
5 p.m.
B&O Railroad Museum
1884 Baldwin Roundhouse, 901 W. Pratt St., Baltimore, MD 21223
South
Sunday, Nov. 2
Breathe Deep DFW
9 a.m.
River Legacy Park
703 NW Green Oaks Blvd., Arlington, TX 76006
Friday, Nov. 14
Lung Force Expo
7:30 a.m. – 2 p.m.
SeaWorld Orlando
7007 Sea Harbor Dr., Orlando, FL 32821
Saturday, Nov. 15
Kites for a Cure
1 p.m. – 4 p.m.
Hollywood North Beach Park
3601 N. Ocean Dr., Hollywood, FL 33019
Saturday, Nov. 22
Breathe Deep Stache & Lash 5K
7 a.m.
Shelby Bottoms Park
1900 Davidson St., Nashville, TN 37206
Midwest
Sunday, Nov. 2
Breathe Deep Kansas City
7:30 a.m.
Liberty Memorial
100 W. 26th St., Kansas City, MS 64108
Saturday, Nov. 8
Ante Up for Hope: A Cure is in the Cards
7:30 p.m.
Fields Chrysler Jeep Dodge Ram
2800 Patriot Blvd., Glenview, IL 60026
Thursday, Nov. 13
Shine a Light on Lung Cancer: Cincinnati
7 p.m. – 9 p.m.
University of Cincinnati, Vontz Auditorium
3125 Eden Ave., Cincinnati, OH 45267
Sunday, Nov. 16
Spare a Life: Strike Out Lung Cancer
12 p.m.
Victory Lanes Bowling Center
1801 W. Station St., Kankakee, IL 60901
West
Saturday, Nov. 1
Lung Force Walk
11 a.m.
Floyd Lamb Park
9200 Tule Springs Rd., Las Vegas, NV 89131
Saturday, Nov. 8
Breathe Deep San Dieg
8:30 a.m.
Crown Point, Mission Bay Park
3632 Corona Oriente Rd., San Diego, CA 92109
Saturday, Nov. 15
Lung Cancer Awareness and Fundraising Reception
6 p.m. – 8 p.m.
Glassybaby Studio
3406 E. Union St., Seattle, WA 98122
Sunday, Nov. 16
Shine a Light on Lung Cancer: Pasadena
4:30 p.m. – 6:30 p.m.
Huntington Memorial Hospital
100 W. California Blvd., Pasadena, CA 91105
---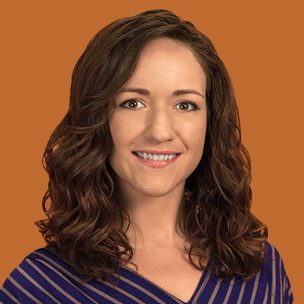 Joining the team in February 2008 as a writer and editor, Michelle Whitmer has translated medical jargon into patient-friendly information at Asbestos.com for more than eight years. Michelle is a registered yoga teacher, a member of the Academy of Integrative Health & Medicine, and was quoted by The New York Times on the risks of asbestos exposure.