Raising Awareness for Lung Cancer Screening and Prevention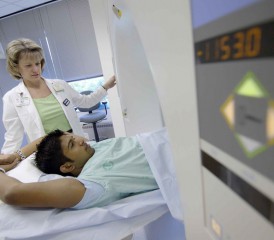 This report is the second in a series of stories on Asbestos.com commemorating Lung Cancer Awareness Month throughout November. Our other stories focus on awareness, research and funding.
Part one of our series: Lung Cancer Awareness Month Kicks Off with Events Across the US.
Part three of our series: Advancements in Lung Cancer Research Depend on Funding.
One of the most dreadful realities of lung cancer is that doctors rarely detect the disease in its earliest stages, when treatment is more likely to result in a cure.
By the time symptoms appear, it's often too late for curative surgery, leaving only treatments that aim to improve quality of life. Although researchers have made remarkable progress in chemotherapy for all stages of disease, the majority of people diagnosed with symptomatic lung cancer do not survive.
Over the past 50 years, the U.S. has seen an encouraging decline in the prevalence of smoking, thanks in part to aggressive anti-tobacco campaigns and policies. However, this decline now appears to be slowing, while the population at risk for lung cancer remains unacceptably large.
Lung cancer is responsible for nearly 30 percent of all cancer deaths each year —more than breast cancer, prostate cancer and colon cancer combined. As the No. 1 cause of cancer-related deaths in the nation, lung cancer receives far too little attention.
This month, organizations and individuals nationwide are celebrating Lung Cancer Awareness Month. They have scheduled a series of lung cancer events focused on education, fundraising and remembrance, hoping to bring more attention and understanding to the disease.
As experts work toward therapies that are more effective for late stage patients, we can help reduce lung cancer's burden on society by avoiding the disease's primary causes and screening high-risk patients to detect their cancer earlier.
"The elephant in the room is always smoking, radon, occupational exposures or air quality," Dr. Mary Reid, an epidemiologist in lung cancer research at the Roswell Park Cancer Institute, told Asbestos.com. "Be concerned about air quality. Be concerned about radon. Be concerned about being around smokers."
For lifelong or heavy smokers or people who have suffered repeated exposures to workplace carcinogens, regular screening may be the best option for improved life expectancy.
Reid explains treatment and surviving lung cancer
Lowering Your Lung Cancer Risk
There is no clear-cut way to prevent lung cancer, but you can always take steps to lower your risk for the disease. The best approach is to limit your exposure to all known risk factors: Lifestyle choices, exposures and other variables proven to increase your likelihood of developing cancer.
Some risk factors may be beyond your control, such as having a history of the disease in your family. Others, however, you can actively avoid. Doing so can not only decrease your risk for cancer, but may also improve the overall health of your lungs.
Some important ways to lower your risk for lung cancer:
Don't Smoke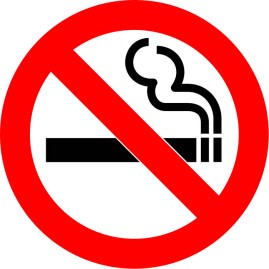 The single most important step you can take to lower your risk is don't smoke cigarettes or consume any other tobacco product. Smoking causes nearly 90 percent of all cases of lung cancer in the U.S., and can trigger diseases in just about every organ of the body.
Smoking claims approximately 440,000 lives annually in the U.S. It's been 50 years since the first surgeon general's report on the health hazards of smoking, yet researchers continue to uncover new links between cigarette smoking and serious health complications, including diabetes, rheumatoid arthritis and colorectal cancer.
There is an almost 50 percent decrease in lung cancer rates when asbestos-insulation workers stop smoking. These workers are regularly exposed to the deadly mineral that causes mesothelioma and asbestos lung cancer.
If you are a smoker, quitting immediately will reduce your lung cancer risk, even if you've been smoking for a long time. A former smoker's risk will never approach that of a lifetime nonsmokers, but it's never too late to benefit from quitting.
"Quit smoking now," said Tim McAfee, Director of the Office on Smoking and Health at the U.S. Centers for Disease Control and Prevention (CDC). "Or better yet, don't start. Studies show that the sooner you quit the better. And there is nothing you can do to add more years to your life than to quit smoking."
The CDC's "Talk with Your Doctor" campaign urged smokers that a "doctor's advice and assistance more than doubles the odds that a smoker will quit successfully."
Avoid Secondhand Smoke
Many people believe only smokers develop lung cancer, but each year about 16,000 to 24,000 people who never smoked die of lung cancer in the U.S. Approximately 7,300 of these deaths are caused by exposure to secondhand smoke, the smoke released from a burning cigarette or exhaled by smokers.
While the risk for lung cancer is highest among heavy, long-term smokers, people who inhale secondhand smoke breathe in the same cancer-causing substances and face the same set of health complications as smokers. Laws that ban smoking in public areas have helped reduce the number of people harmed by secondhand smoke, but more work lies ahead.
You can avoid secondhand smoke by not allowing people to smoke inside your home or in your car. Smoking indoors and in places with poor ventilation can be especially harmful. The dangers are multiplied in children because their lungs are still developing. If necessary, hang no smoking signs and leave an ashtray outside for smokers. If someone is smoking near you in a public area, move to another location or politely ask them to put out their cigarette.
Protect Your Lungs at Work and Outdoors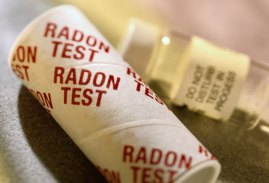 Lung cancer can also develop after exposure to air pollution and carcinogens in the workplace. People who work around dangerous substances like asbestos, arsenic, diesel exhaust, cadmium, silica, beryllium and nickel should follow their employer's recommended safety precautions and always wear protective equipment to prevent harmful exposures.
You should also pay close attention to air quality levels and air pollution forecasts in the area you live. Check daily weather reports, newspapers and local radio stations for reports on air quality, or view them online at Airnow.gov. On days when air quality is especially unhealthy, avoid going outdoors unless absolutely necessary.
Test Your Home for Radon
Exposure to radon accounts for about 20,000 lung cancer deaths per year, making it the disease's second leading cause. Radon is a naturally occurring radioactive gas that forms in rocks and soil. It exists in harmless amounts outdoors, but can accumulate indoors and reach toxic levels. The U.S. Environmental Protection Agency (EPA) estimates that one out of every 15 homes contains harmful levels of radon.
Most commonly, radon enters homes and other buildings through small cracks or holes in solid floors, walls and foundations. It may also seep in from gaps around service pipes or in suspended floors. According to the Agency for Toxic Substances and Disease Registry, "Basements and crawl spaces under houses allow more opportunity for entry of radon gas from soil."
Because you can't see or smell radon, the only way to protect your family is to get your home tested. For more information about how to test for radon or lower radon levels in your home, read A Citizen's Guide to Radon by the EPA, or call the National Radon Helpline at 1-800-55RADON (557-2366).
Avoiding cigarette smoke and other risk factors for lung cancer can make a world of difference to your health, but there's nothing you can do to reverse damage that has already been done.
Early Detection Can Save Lives
There is strong evidence now that shows screening people at moderate to high risk of developing lung cancer before symptoms appear allows doctors to detect the disease early on. The results are fewer lung cancer deaths and timelier, more effective therapy.
In 2011, a large, multi-institutional study called the National Lung Screening Trial (NLST) compared low-dose CT scans with chest X-rays for screening people at risk. The study confirmed that appropriate screening with low-dose CT scans decreases lung cancer mortality (deaths) by 20 percent.
"The great thing about NLST is that it was such a strong confirmation that low-dose CT on sequential years is significantly better at decreasing mortality than chest X-ray," said Reid.
Although for years people have participated in successful screening programs for breast cancer, cervical cancer and prostate cancer, screening programs for lung cancer once used chest X-rays, which have proven ineffective at reducing mortality.
"NLST told us that when we screen, 70 percent of cancers are found early," she said. "If we detect cancers in an earlier stage, patients can have curative surgery, adjuvant chemotherapy and survive. And we know that's true because we saw this 20 percent reduction in mortality. It's hugely important."
Screening the Right Patients
Despite the impressive results from NLST, oncologists do not recommend lung cancer screening to everyone. Out of more than 54,000 people who participated in the trial, about 25 percent had signs of lung cancer. However, more than 96 percent of the time these patients did not actually have cancer.
False positives will be an ongoing challenge, but with 50,000 lives saved by lung cancer screening each year, Reid and many other experts believe screening is well worth the risk.
Reid says an experienced clinical team with a variety of medical backgrounds is key.
"The lesson learned is that you really need a disciplined group that won't stick a needle into something that doesn't look like cancer. That could puncture the lungs and cause bleeding," she said. "It's not an inconsequential thing."
Currently, the U.S. Preventive Services Task Force recommends annual CT scans to people at high risk for lung cancer. It defines this group as asymptomatic adults between the ages of 55 and 80 who smoked at least a pack of cigarettes a day for a minimum of 30 years. For people who no longer smoke, they must have quit within the past 15 years.
While there is no screening program in place for victims of asbestos exposure, these people can still benefit from lung cancer screening if they meet the criteria.
Reid said a lot of the people who were occupationally exposed to asbestos were also smokers and should take advantage of screening. "It's really going to make a difference in their lives if they go on to develop cancer," she said.
Starting Jan. 1, 2015, lung cancer screening will be a standard of care recommendation under the Affordable Care Act. Insurers will be required to pay for screening just as they have to pay for mammograms, Pap smears and colonoscopies. This means cancer centers will perform lung cancer screening on an unprecedented scale.
"I feel very optimistic, finally," said Reid. "I am an optimist, but now that we're going to screen on a large basis I think we're going to learn so much more about early lung cancer. It's really going to drive basic research, and there's a lot of it underway right now."

Free Mesothelioma Resources
Get Access to Free Resources for Patients & Loved Ones
Get Help Now
10 Cited Article Sources