Awareness & Research
Raising Awareness of Mesothelioma on Rare Disease Day
Fact Checked
Our fact-checking process begins with a thorough review of all sources to ensure they are high quality. Then we cross-check the facts with original medical or scientific reports published by those sources, or we validate the facts with reputable news organizations, medical and scientific experts and other health experts. Each page includes all sources for full transparency.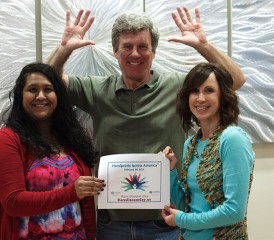 Mesothelioma and other rare diseases often do not garner the same amount of research funding or publicity as more common, but equally devastating conditions like breast and lung cancers.
That's why global and national awareness groups every year set aside the last day in February to shed light on rare diseases in hopes of reaching out to more patients, families, caregivers, medical centers, patient organizations and other advocates on social media.
February 28 marks the 7th annual observance of Rare Disease Day, and organizers this year want to share images and videos of those with rare diseases, encourage schools to participate and increase their global reach with more partners, among other goals.
Another benefit of celebrating Rare Disease Day is that it has "notably contributed to the advancement of national plans and policies for rare diseases in a number of countries," the founder's website shows.
What Is Rare Disease Day?
Rare Disease Day originally started as a European campaign in 2008, but has grown into a worldwide event celebrated in 84 countries, including the U.S.
In Europe, a disease is considered rare if it affects less than 1 in 2,000 people. While in the U.S., it has to affect less than 200,000 people to be labeled rare. There are more than 6,000 rare diseases.
Mesothelioma, listed as one of those rare diseases, is diagnosed in nearly 3,000 Americans annually.
Each year follows a theme, and this year's theme is 'Living with a Rare Disease: Day-by day, hand-in-hand.'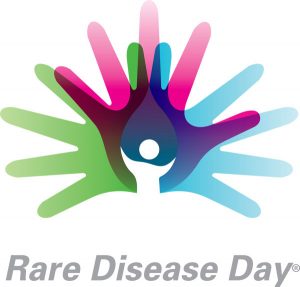 Rare Disease Day Goals for 2015
Susan Gammon, associate director of communications at Sanford-Burnham Medical Research Institute at La Jolla, says the focus this year is on increasing awareness about the need for more research and clinical trials on rare diseases.
In addition to valuable research that will hopefully lead to finding a cure for some rare diseases, organizers in the U.S. list these as their goals for 2015:
Gain more media coverage.
Provide more opportunities for patients to share their stories, videos, photos and blogs with their local media to help the public understand what it's like to live with a rare disease.
Join global partners to further grow outreach.
Participate in more national events and involve all 50 states in those activities.
Encourage more schools to provide grade-appropriate instruction on rare diseases, related careers and challenges of living with a rare disease.
Storytelling through the 'Handprints Across America' online photo gallery.
Advocate for raising awareness of rare diseases by encouraging participants to send letters to their elected officials to educate them on the needs of patients and their families.
How to Get Involved
The U.S. version of the Rare Disease Day website provides a list of events across the country.
If you're interested in what's happening outside the U.S., view the event listing on the group's main site.
There are many events from solely online gatherings and fundraisers, to marches at local government buildings. It's relatively easy to find an event matching your level of participation and get involved.
Sanford-Burnham Medical Research Institute at La Jolla is holding their 6th annual Rare Disease Day Symposium on Saturday and Sunday. Dr. Hudson Freeze, director of the center's human genetics program, will host the two-day conference.
The focus of the 2015 symposium: Simple sugars.
"Simple sugars can treat patients with rare diseases, but these supplements can also impact aging, immune function and development of diabetes. Clinical trials are underway, but the underlying basic science remains obscure," the Sanford-Burnham Medical Research Institute website shows.
If your area doesn't have an event listed, consider organizing one with friends and family. Again, it doesn't have to be anything extravagant, just raising awareness and starting conversations with those who unaware of this day is a move in the right direction.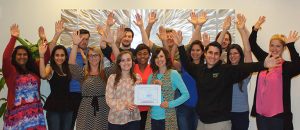 Importance of Raising Mesothelioma Awareness
Mesothelioma is a rare disease caused by prolonged exposure to asbestos, a deadly mineral used for nearly a century in the U.S. for construction, manufacturing and shipbuilding.
The U.S. armed forces also used asbestos extensively for its flame retardant and insulating qualities. However, the mineral, when disturbed or damaged, becomes airborne and can be inhaled. The tiny asbestos fibers eventually lead to tumors in the lining that surrounds the heart, lungs and abdominal cavity.
Symptoms develop 20 to 50 years after exposure, and survival rates are grim. Because of the industries where it was used, the cancer is common among men and those who served in the military.
However, new reports show people outside that group are developing the disease, despite limited use of the mineral in the U.S.
For example, researchers recently discovered high incidence rates of mesothelioma among women and residents younger than age 55 in southern Nevada. Studies show large amounts of naturally occurring asbestos in that area, and it may be the cause behind those unusual diagnoses.
In Australia, government officials thought asbestos insulation products had been removed from hundreds of homes in the 1980s, but new reports show traces of the deadly substance in children's rooms, kitchens and living rooms. The discovery prompted a massive buyback and demolish program.
Despite these types of incidences, asbestos is not banned in the U.S., which is why raising awareness about a rare disease like mesothelioma may bring policy changes or at least let people know about the dangers and how to prevent exposure.