Missing Your Father on Father's Day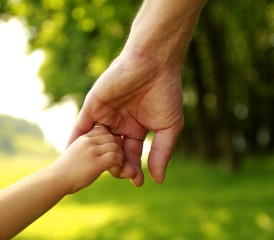 There are many, many people within the mesothelioma community who are missing their dads this Father's Day. This insidious disease takes (mostly) men from their wives, their children and their grandchildren.
I, too, am missing my dad this Father's Day. It's not because he was a great dad; he wasn''t. It's not because I was his little girl; I wasn''t. And it's not because he was there for me; he wasn''t.
I'm missing my dad because he is a part of me, and that part is gone.
A Missing Piece
Like many of the victims of mesothelioma, my dad served in the military (Army). And like the victims, my dad suffered injuries during his service. But asbestos was not to blame for taking my dad from me when I was 13. He suffered serious mental illness, and died in a fire that he may have set himself.
I think everyone who is without their dad often feels like they are missing some piece of themselves. Some days, it feels like a small piece. Some days — like Father's Day — it feels like a large piece of my identity is missing. Gone…just like that.
When I see a dad pushing his little girl on the swing at the park, I mourn that small missing piece of my puzzle. And when I see a dad walk his daughter down the aisle, I mourn that very large piece of my story.
When I read about another dad or grandpa succumbing to mesothelioma, I mourn the loss right along with his kids and grandkids, because I know a piece of their lives is now gone.
Holding Him Close
If you still have your dad with you this Father's Day, please hug him a little tighter because some of us will go another Father's Day without our dad. Let him know how much you love him.
If you''ve fallen out of touch with your dad, maybe you'd consider calling him on Father's Day. It's OK if you don't apologize for whatever happened or didn''t happen, and it's OK if he doesn''t apologize either. Just tell him you were thinking about him and wanted to say "Happy Father's Day."
I sure wish I could do the same with my dad.
In loving memory of all dads.
---
Related Blog Posts