International Impact
How Politics May Help Find a Cure for Mesothelioma
Fact Checked
Our fact-checking process begins with a thorough review of all sources to ensure they are high quality. Then we cross-check the facts with original medical or scientific reports published by those sources, or we validate the facts with reputable news organizations, medical and scientific experts and other health experts. Each page includes all sources for full transparency.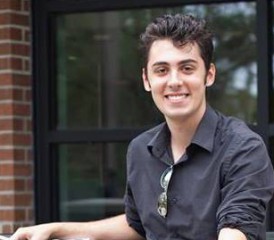 Francis Agnus Vito left Sicily for the U.S. when she was 25 years old. When she was 30, she gave birth to my grandmother, Janette Vito.
Italian mothers and great-grandmothers are strong women, but they are not invincible.
My grandmother still speaks of the sound she heard when my great-grandmother collapsed and hit the floor. Doctors at the hospital said it was a brain tumor. We thought she fell from being overworked. She always worked hard for her family.
Doctors operated, but Francis died a month later. She was 87 years old.
While my great-grandmother died from an unpreventable accident, I can scarcely imagine the 3,000 people in the U.S. diagnosed annually with a preventable but terminal illness. Mesothelioma is an old-world curse on workers and their families.
Awareness is the key issue in its eradication.
Diseases and Their Cures
A fact: Cures restore health by acting against illness.
There is no known cure for mesothelioma, a malignant cancer of the pleura which results primarily from exposure to chrysotile asbestos. Treatment is available, most often in the form of America's devoted militia of caregivers who provide nutritional discretion, long-term assisted living and hospice to those made terminally ill from exposure.
Support and comfort make up the most significant duties of a caregiver when the illness no longer responds to traditional treatments, ranging from chemotherapy to promising advancements in tumor removal.
Alternative and complementary medicine offers the possibility to treat patients' bodies by treating their spirits with nutrition therapy and relaxation techniques such as acupuncture and yoga. It also offers positivity to those in need of it.
Mental and physical treatment for comfort and care is a temporary measure against a disease which has permanent debilitating effects on workers exposed to asbestos and their families, who can develop the condition through secondhand exposure.
My nanny Vito says there's a cure for everything. It's one of her favorite sayings. While there is no medical cure for mesothelioma, there may be a 'political cure.'
Promoting greater understanding of the scientific method in underdeveloped countries will promote true progress in mesothelioma research, the kind which will finally add chrysotile asbestos to Annex III of the Rotterdam Convention.
Hopefully, this will spark effective research that promotes an alternative to asbestos in countries that still mine, export and use the deadly mineral.
Asbestos Use Continues
Research should promote objective regulatory measures that benefit the health and welfare of people in countries that still use asbestos.
Why is the U.S. still using the substance after the World Health Organization has long proclaimed chrysotile and all forms of asbestos carcinogenic?
Although most buildings constructed after 1999 do not use asbestos, chrysotile is still present in automobile brakes and some industrial practices such as the chloralkali process, which produces the chlorine used to disinfect water around the world.
When representatives from Russia, India, Vietnam and other countries refused to include chrysotile asbestos in Annex III of the Rotterdam Convention, they essentially denied regulatory measures on its international use and awareness of its effects.
A Political Cure
The lack of consensus from these countries is the greatest inhibitor of meaningful international policy regulating the use and production of chrysotile asbestos.
Therefore, scientific evidence in disease cause and prevention is all the more important in these countries. Committees could be assigned as delegates for legitimate scientific comprehension in the dissenting countries, hopefully producing a more accurate and effective assessment the next time there's a vote on chrysotile asbestos.
Right now, awareness and research in America takes precedence. As an example to all developed and developing countries worldwide, objectively promoting the scientific method in evaluating prevention procedures is the best way to acknowledge the problem and initiate a political cure for mesothelioma on the home front.
Even though mesothelioma is incurable, information is the best cure against ignorance. And, like Francis Agnus Vito, I believe that every disease has a cure.
Michael Myers is a student at the University of Central Florida. He is the second-place winner of The Mesothelioma Center Scholarship Essay Contest for Fall 2015.
Free Mesothelioma Guide
Get Answers to All Your Mesothelioma Questions