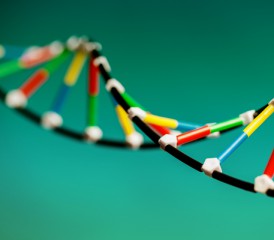 My father served as a military police officer in the 1960s, but after serving our country, he landed a job at a paper mill. He worked there for most of his adult life. It was his only job for as long as I can remember.
He worked hard and pulled many overtime shifts. Most months, he was off only one or two days. He earned a supervisor position, and he loved his job and the people with whom he worked. He made a decent wage and was able to provide for our family.
All was well, until he developed mesothelioma in 1992.
We now know my dad's job at the paper mill exposed him to asbestos, a toxic mineral fiber that causes other asbestos-related illnesses. I had to wonder, though, why didn't everyone who worked at the mill develop mesothelioma too?
Research shows my father's genetics may have played a role in causing his cancer.
Escalating Health Problems
In the summer of 1992, my dad suffered from fatigue and started having trouble breathing. He was in his early forties, and at first, he attributed his symptoms to the natural aging process.
But his health started to deteriorate further, and he began to worry something might be wrong.
Before symptoms appeared, my dad didn't have any health problems. In fact, I can only remember him being sick once when I was little. He had the flu and missed two days of work.
By the fall of 1992, Dad couldn't breathe well enough to make it up the stairs in our house. He went to see our family doctor, who ran some tests. The doctor suspected cancer and referred him to an oncologist.