Cancer & Caregiving
Mastering the Art of Planning Before a Mesothelioma Crisis
Fact Checked
Our fact-checking process begins with a thorough review of all sources to ensure they are high quality. Then we cross-check the facts with original medical or scientific reports published by those sources, or we validate the facts with reputable news organizations, medical and scientific experts and other health experts. Each page includes all sources for full transparency.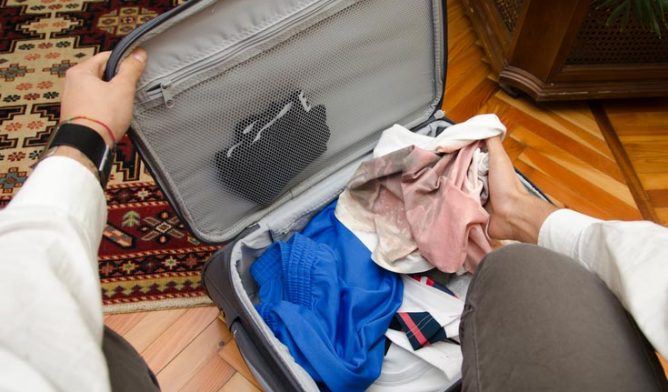 As an experienced family caregiver, I know the importance of preparing for unexpected events, particularly hospital trips. Proper preparation can help caregivers make the best of a bad situation.
I recall several unplanned trips to the hospital during Dad's experience with mesothelioma. Shortly after our first impromptu trip, Mom and I made some changes so we'd be ready next time.
We came to rely on the comfort and practicality of a previously prepared overnight bag stuffed with all the items we thought we'd in an emergency. Although preparation is key, you will always re-evaluate what you pack.
Dealing with the Emergency
My dad awoke in the middle of the night unable to breathe. He struggled to inhale, and we rushed him to the hospital. There was little time for us to get anything.
My mom had forgotten her purse, and we had no money, food or anything else. There was nothing to occupy the mind of a 13-year-old (me). Dad's nurses offered us water and saltine crackers, but that was about it.
Leaving the hospital to get money, phone numbers or food meant abandoning Dad when he needed us most.
Doctors required that my father temporarily remain in the intensive care unit before transferring him to a regular room. During his ICU stay, medical staff allowed only two visitors in his room. Each could spend a maximum of 15 minutes with my dad. These rules made for plenty of time in the waiting room.
The waiting room was a torturous experience. The harsh fluorescent lights magnified the starkness of the walls and wallpaper. The overpowering smell of disinfectant burned our noses. The pajamas my mom and I wore from the night before didn't protect us from the room's near-freezing temperature. And the thinly cushioned wooden chairs caused more physical discomfort than relaxation.
When my mom and I realized we weren't going to sleep between visiting intervals, we took turns reading the few magazines in the waiting room. We reminisced about the good old days and the future. We also discussed our lack of organization and agreed to plan ahead next time.
We finally reached my brother that night, and he took over for us at the hospital. We headed home, ate and returned to Dad's side.
Planning Ahead & Learning How to Plan Better
A few days later, the hospital released Dad.
When things settled, my mom and I created a list of the items we could pack to make our stay at the hospital more hospitable.
Our overnight bag contained cash, magazines, throw blankets and a change of clothes for each of us. We kept the bag in the trunk of the car. A couple of months later, it was there when we needed it.
Fast forward 20 years to a few weeks ago when my daughter awoke in excruciating pain.
I rushed her to the office of our local doctor, who urged us to head straight to the hospital. Nine hours later, the emergency room doctors diagnosed her with acute appendicitis and ordered emergency surgery.
Unfortunately, I didn't have the emergency overnight bag. Because I was my daughter's caregiver, the hospital provided me with meals. But we didn't have anything to entertain us, and charging our phones became a nuisance. I would have killed for a change of clothes and a good book to read.
I needed to update the overnight bag list with a few additional items:
Device charger: Although most hospitals provide charging stations to recharge visitors' smartphones and tablets, they may not support all devices. It's also risky to leave your expensive device unattended. Bring your own charger.
Book, magazines and a deck of cards: Waiting in hospitals is a challenging and emotional time for caregivers and family members. Keeping the mind occupied can ease some of the stress and pass the time.
Tablet or laptop computer: Most hospitals and medical centers now offer patients and visitors free Wi-Fi . Packing a tablet or computer that logs into YouTube or a streaming music service can ease your mind.
Change of clothes & sweater: Hospitals rooms are cold. There's no way around it. Bring a hoodie and a fresh change of clothes to protect you from the chilly temperatures.
Loose change: Althoughmodern vending machines take debit cards, it wouldn't hurt to pack a roll of quarters in case you want a snack from the 1990s-era vending machine.
Because mesothelioma caregivers perform many selfless duties, they often forget about their personal comfort.
However, a simple item — such as a previously prepared overnight bag — can make a difference in an emergency.
Remember, you can be a more efficient caregiver when you are at your best.
Get Access to Free Resources for Patients & Loved Ones
Free Mesothelioma Resources