Treatment & Doctors
Easing Chemotherapy Drug Side Effects with Exercise
Fact Checked
Our fact-checking process begins with a thorough review of all sources to ensure they are high quality. Then we cross-check the facts with original medical or scientific reports published by those sources, or we validate the facts with reputable news organizations, medical and scientific experts and other health experts. Each page includes all sources for full transparency.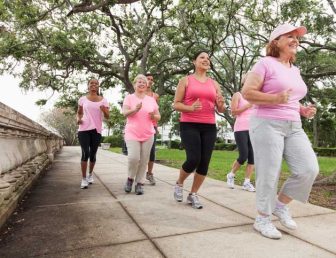 Preliminary results of a seven-year study on chemotherapy-induced sensory side effects — usually managed with drugs — show an exercise program tailored for cancer patients may be the best treatment.
Researchers at the University of Rochester Wilmot Cancer Institute administered the Exercise for Cancer Patients (EXCAP) program, developed years ago at the university, on cancer patients undergoing chemotherapy.
The initial results showed cancer patients on the EXCAP routine instead of drugs, which don't work for all patients and may further impact quality of life, had reduced chemotherapy-induced peripheral neuropathy (CIPN) — a condition that causes numbness, burning, sensitivity to cold or heat, weakness and painful tingling in the hands and feet.
Because many mesothelioma patients experience these chemotherapy side effects during or after treatment, the results provide a promising area of research, giving patients hope they can manage their CIPN symptoms without using medications.
Researchers presented their preliminary results at the American Society of Clinical Oncology (ASCO) annual meeting in June.
Details of the CIPN Study
Although there are several causes of CIPN, including infections that affect the nerves, diabetes and alcohol abuse, the use of platinum-based chemotherapy drugs cisplatin and carboplatin — common drugs for treating mesothelioma — also leads to the debilitating condition.
Because CIPN affects the peripheral nervous system, the condition impairs walking, typing, cleaning and cooking, among other daily activities.
The phase III national randomized-control study of 314 cancer patients compared CIPN symptoms in participants who didn't exercise to those of patients on a six-week at-home walking routine with low impact, resistance-band training.
"The exercisers reported significantly fewer symptoms of neuropathy…and the effects of exercise seemed to be most beneficial for older patients," a university press release showed.
What Is the EXCAP Program?
EXCAP is a standardized exercise program for cancer patients developed at the University of Rochester and based on American College of Sports Medicine guidelines.
It's an individualized, home-based exercise routine incorporating a walking program that progressively increases intensity and duration, as well as a resistance exercise program. Types of exercise and intervals vary from patient to patient because the program is individualized and requires an oncologist's approval.
A reasonably fit person without physical limitations could begin the recommended low to moderate intensity exercises, such as brisk walking and using an elliptical machine two to three times a week, and progress to 150 minutes of aerobic exercise each week.
The program recommends strength training with small hand weights or resistance bands. Patients should stretch all major muscle groups 2-3 times a week and slowly increase the intensity.
If a patient is experiencing balance issues or peripheral neuropathy, the exercise program may be modified. Instead of walking, a patient could ride a stationary bike or swim.
Patients with low blood counts or compromised immune systems are discouraged from engaging in high intensity workouts, exercising in gyms and swimming in public pools because of an elevated risk of viral or bacterial infections.
Cancer Centers & Local YMCA May Offer EXCAP
Many comprehensive cancer treatment centers in the nation are beginning to offer exercise programs designed specifically for cancer patients with these recommendations in mind.
Additionally, some exercise physiologists are incorporating specialized training in cancer-specific exercise and fitness, and they are receiving cancer exercise specialist certification from the American College of Sports Medicine.
The LIVESTRONG at the YMCA program, a partnership between the cancer foundation and the fitness nonprofit, offers cancer patients a 12-week exercise group program to improve strength, reduce treatment side effects and improve quality of life. It's available at more than 400 locations across the nation.
"Our program at the University of Rochester, which now includes more than a half-dozen researchers, is becoming a real powerhouse in exercise oncology," said EXCAP creator Karen Mustian, Ph.D., in a university press release. "Twelve years ago when we started this work a lot of people said it was not safe for most cancer patients to exercise. Now we know it can be safe when done correctly, and that it has measurable benefits. But more exercise isn't always better for patients who are going through chemo — so it's important to continue our work and find a way to personalize exercise in a way that will help each individual."
Medically Reviewed by Top Mesothelioma Doctors
Free Mesothelioma Guide