Mesothelioma Patients Can Overcome Holiday Depression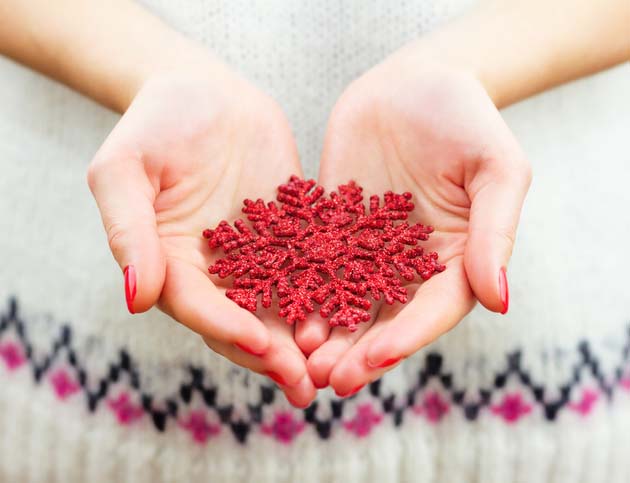 For most people, the holiday season evokes warm and fuzzy feelings, but for those facing mesothelioma or grieving over a lost loved one, this time of year can dampen the spirit.
After losing my father to mesothelioma in November 1993, our first holiday season was brutal. We didn't have a turkey for Thanksgiving, and we did not feel like putting up a Christmas tree.
This holiday season may mark the end of a year-long battle against a serious illness for some families. For others, it may memorialize the first of many holidays that will be spent without a loved one.
The "blues," as most of us call feelings of unhappiness, are a typical emotional response to an abnormal life event such as dealing with a mesothelioma diagnosis or suffering the loss of a loved one. Sometimes this sadness, emptiness and hopelessness are more than just the blues. It may be depression.
Understanding the symptoms of these feelings and conditions might be a step toward overcoming holiday depression.
Common Symptoms of the 'Blues' and Clinical Depression
When feelings of sadness and emptiness crush our joy, it may indicate something more clinically significant is happening. It is imperative you alert your doctors about your feelings, especially if they appear extreme.
Clinicians turn to the American Psychological Association for differentiating normal emotional responses from mental disorders. The organization publishes the Diagnostic and Statistical Manual of Mental Disorders, commonly referred to as the DSM-5.
The DSM-5 shows the most common differences between normal grief and depression.
Normal Grief
Sadness impacts some areas of life. For example, a person might not feel like attending special events or spending time with friends.
Preoccupied thoughts about health problems, lost loved one or the way things once were.
Intensity of sadness and emptiness subsides over time.
Depression
Symptoms affect multiple areas of life. For example, a person might struggle in social settings, work environments and family life.
Preoccupied thoughts are self-critical. A depressed person may have continual thoughts about life failures.
The depressed mood and negative feelings last longer and are more persistent.
Is It Depression?
Certain symptoms help doctors decipher if a person is depressed, type of depression they might have and best treatment. Clinicians avoid characterizing normal negative emotions using only a person's experience of depressive symptoms.
The DSM-5 separates types of depression into categories using symptom expression. Seven percent of Americans are diagnosed with Major Depressive Disorder (MDD) in a given 12 month period. MDD is described as a period of depressed mood lasting at least two weeks.
Symptoms of MDD include:
Depressed mood almost daily or for most of the day
Significant decrease in activities once considered pleasurable
Substantial weight loss or weight gain
Daily fluctuations in sleep patterns
Fatigue
Feelings of worthlessness
Lack of concentration
Thoughts of suicide
While this is not a comprehensive list of diagnostic criteria, a clinician can assess whether a person meets the specific criteria for the diagnosis of a mental disorder such as MDD.
The most important step you can take to combat depression is talk to your doctor about how you're feeling. Don't let normal feelings of sadness and loss progress into something more serious.
Treatment Options of Depression
While no pharmaceutical company sells magic in a bottle, many people facing depression experience symptom improvement through medications.
During my study of diagnosis and etiology of mental disorders, I learned that doctors struggle finding the right drug for each person. Your doctor can discuss the right pharmaceutical treatment to treat your symptoms.
Counseling also helps. Counselors assess the disorder and the seriousness of the symptoms when determining the type of psychotherapy most beneficial for each person. Grief counselors are particularly adept at this.
The most effective types of therapy for depression include:
Cognitive Behavioral Therapy (CBT): Teaches people to identify and manage symptoms associated with depression.
Mindfulness-based Cognitive Therapy (MBCT): Emphasizes the present and integrates meditation and other mindfulness practices.
Behavioral Activation Therapy (BAT): Incorporates positive reinforcement when clients participate in formerly pleasurable activities.
There are countless types of psychotherapy, including faith-based counseling and group therapy sessions. It is important to discuss counseling with your doctor when consider treatment for depression.
As a counseling student, I am frequently reminded about the dangers of self-diagnosis, but it's also important to not ignore your mental health.
Dealing with a mesothelioma diagnosis or the loss of a loved one is not easy on your emotions. A good path toward better mental health begins with an honest conversation with your doctor about your feelings.
Getting back into the holiday spirit and reclaiming your joy might be closer than you think.
2 Cited Article Sources
American Psychiatric Association (2013). Diagnostic and statistical manual of mental disorders: DSM-5. Arlington, VA: American Psychiatric Association.

Kress, V.E. & Paylo, M.J. (2014). Treating those with mental disorders: A comprehensive approach to case conceptualization and treatment. Boston, MA: Pearson.