Top 10 Mesothelioma Blogs of 2016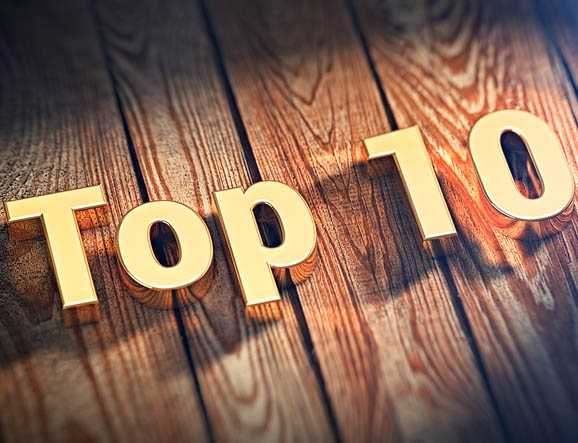 No one should go through mesothelioma alone. As a rare cancer, it can be difficult to connect with other survivors and caregivers.
Our goal at The Mesothelioma Center is to support those battling this asbestos-caused cancer in any way we can. This includes raising awareness about the dangers of asbestos, sharing patient stories to inspire others and helping patients get the resources they so desperately need.
We wouldn't be able to do this without the help of mesothelioma patients around the world. It is with their stories that we can inspire those recently diagnosed with this cancer. To each and every one of you that opened up and shared your story with us, we have the deepest gratitude. Because of you, newly diagnosed people will remember to never give up hope.
When diagnosed with a terminal disease, such as mesothelioma, it is scary to face the unknown. Unfortunately, this disease often comes with a less than optimal prognosis, but thanks to the brilliant advancements in the medical research community, there is hope. Mesothelioma survivors are living longer than ever before. With deep gratitude, we share their stories with you.
Mesothelioma Survivor's Wife Explains His Cannabis Oil Treatment
Andy A. doesn't look like a man with malignant pleural mesothelioma, and especially not one diagnosed with the deadly cancer six years ago. He remains an anomaly, a beacon of hope and a testament to cannabis oil. As word spreads through the mesothelioma community, Ashcraft is receiving more and more inquiries about his cannabis oil treatment, most asking to share his not-so-secret secret to fighting off the cancer.
Learn more about how cannabis oil saved Andy's life.
Peritoneal Mesothelioma Survivor: 'Integrative Medicine Works'
Beth Mixon believes God kept her around this long for good reason, a purpose just now coming into focus. Mixon is a miraculous, 16-year survivor of peritoneal mesothelioma. She turned to an alternative and integrative approach to cancer therapy, rapidly gaining confidence in its worth. "You have to look way outside the box," she said. "But when you learn about it, and how integrative medicine works, it will blow you away."
Read more about Beth's 16-year mesothelioma battle.
Mesothelioma Survivor Praises Keytruda for Fresh Optimism
Walter Merth was diagnosed with pleural mesothelioma in April 2015. He credits his survival to a successful immunotherapy drug taking the mesothelioma community by storm. Keytruda, also known by its generic name pembrolizumab and marketed by Merck & Co., stops new tumor growth and virtually eliminates existing malignancies.
Find out how Keytruda improved Walter's life.
Sallie Morton: Three-Year Mesothelioma Survivor & 'Party Girl'
The 90-year-old, self-proclaimed 'party girl', Sallie, isn't about to let a mesothelioma diagnosis slow her down. The three-year survivor declined treatment in exchange for living large and having fun. "I just don't spend a lot of time worrying about my health," Morton explained. "I've already had as great a life as anyone I could possibly imagine. If I went tomorrow, that would be fine. I've had a great ride. And I'm still enjoying it."
Learn more about Sallie's amazing mesothelioma battle.
Mesothelioma Survivor Is Still Pushing Himself to the Limit
When Pete was diagnosed with malignant pleural mesothelioma, he turned to his wife, Pat, who recently fought and won her cancer fight. Acting with his wife by his side, Pete knew he could not give up. He credits his dedication to always pushing the limit as his reason for success. Today, and every day, Pete is a beacon of hope for mesothelioma survivors as he nears his 11-year survival mark.
Read more about Pete's decade-long mesothelioma fight.
Mesothelioma Survivor Riding High on His Harley-Davidson
Pleural mesothelioma survivor Al Moylan was eager to climb on his Harley-Davidson and continue enjoying life, despite his cancer. At 80 years old, Al wasn't about to let mesothelioma prevent him from doing the things he loves. "That's just the way I live," he said. "I enjoy every damn day I have. And I never have lost my appetite for good barbecue."
Check out Al's story of beating the odds.
Five-Year Mesothelioma Survivor Is Still Climbing
Over five years ago, Kathy was diagnosed with pleural mesothelioma. The cancer may have changed her life, but it did not steal her love of life or her passionate sense of adventure. Dedicated to maintaining her independence, she may move a little slower now, but she never stops moving.
Find out about Kathy's recent adventures.
Mesothelioma Survivor Participates in Australian Clinical Trial
As a four-year mesothelioma survivor, Mike credits his survival to the power of positive thinking and the support of his family and doctor. His decision to participate in an immunotherapy clinical trial after completing his chemotherapy treatments urges him to never give up hope and always remain positive.
Learn about Mike's amazing clinical trial results.
Mesothelioma Loss Inspires Boston Marathon Runner
Mesothelioma kept Melanie Cruse's dad from seeing her run the Boston Marathon. Just 17 days before the race, her father lost his battle with the aggressive cancer, but he joined her in spirit, motivating her toward the finish line every step of the way. Her race was a tribute to his life.
Read Melanie's story of running the Boston Marathon.
5 Things You Didn't Know May Contain Asbestos
There has never been a more important time to educate others on the dangers of asbestos. Despite popular belief, the dangerous carcinogen is still not banned in the U.S. While its use is limited, many items created before the risks of asbestos were shared publicly still contain traces of the toxic fibers. In addition to older homes and buildings, asbestos can be found in a variety of everyday items such as children's toys.
Find out where asbestos may be hiding in your daily activities.
Whether we are sharing new alternative remedies or offering hope with another example of an extraordinary survivor beating the odds, we are committed to help patients find the support they need. If you have any story requests or suggestions, feel free to email us at Cara@asbestos.com or share your story here.