Cancer & Caregiving
Despite Mesothelioma Diagnosis, Dad Loved Father's Day
Fact Checked
Our fact-checking process begins with a thorough review of all sources to ensure they are high quality. Then we cross-check the facts with original medical or scientific reports published by those sources, or we validate the facts with reputable news organizations, medical and scientific experts and other health experts. Each page includes all sources for full transparency.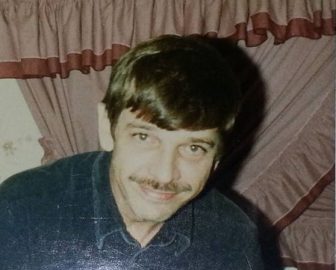 My dad always enjoyed celebrating the holidays, especially Father's Day.
Unlike Christmas or Thanksgiving, Father's Day was all about him. It is a day families spend together, expressing their love and appreciation for the father figures in their lives.
Most men revel in the attention and enjoy time spent with friends and family. My father was no exception.
During the late spring of 1993, Dad was receiving the last of his chemotherapy and radiation treatments. He was very sick and was considering ending his treatment.
Despite nearing the end of his battle with mesothelioma, we planned an unforgettable Father's Day celebration. My family and I knew the party would take his mind off of his treatments.
He loved family get-togethers.
A Celebration to Remember
Mom instructed my siblings and me to open the pool for the summer. Dad always took care of the pool, but he was just not up to it that year.
We worked hard to get the pool open, and the water crystal clear. It wasn't up to Dad's standards, but he taught us well, and we did our best.
Mom made countless phone calls to invite family and friends to a huge pool party and barbecue. We designed the menu to include all of Dad's favorites: German bratwurst and Polish sausages, baked beans, potato salad and cold beer.
He hadn't been eating well, but we knew he couldn't resist a feast like this.
We kept our plans secret, and our excitement grew by the day. Friday came around, and Mom called again to confirm with guests.
With the grocery shopping finished, we giddily worked on the final touches. Saturday came, and the pool's pH level was spot on.
The weather forecast for Sunday was beautiful. Our plans were rock solid.
A Sudden Change in Plans
Sunday morning came, and eager anticipation and enthusiasm filled our home.
We let Dad sleep late so we could decorate and prepare while undercover. Mom and I tiptoed around the kitchen, preparing the feast.
My brother and sister gathered extra chairs and placed citronella candles on the patio tables. Things were really coming together.
As the morning crept by, Mom went in to check on Dad. She yelled for me and my siblings to help.
Dad could hardly stand. His face was unusually pale. Our party-induced enthusiasm left the room as quickly as the color faded from Dad's face.
Chemotherapy treatments took a terrible toll on his body. He was violently ill, but still just as stubborn. He was reluctant to let Mom call his oncologist.
With the office closed for the holiday weekend, Mom reached the doctor at home. The doctor suggested they go to the emergency room.
Dad refused to go to the hospital that day but agreed to see his doctor the next morning. Mom nervously made the appointment.
Dad's surprise party was not happening — at least not as planned. He just wasn't up for celebrating.
Switching Gears in Cancer Care
We never told Dad about the party we planned. He didn't feel like having company or having a barbecue. Telling him about the party would only further dampen his spirits.
My dad didn't need an elaborately planned party that day. He only needed us to be there for him.
Instead of celebrating, we all just lounged around the living room watching sitcoms and game shows. Despite the change in plans, we made the best of the situation and enjoyed a lazy Sunday.
Dad seemed to find comfort being surrounded by those who loved him most.
That summer, Dad focused his care on quality of life and started feeling better. While his battle with mesothelioma raged on, his infectious smile finally resurfaced.
Dad decided he didn't want to deal with the side effects of chemotherapy anymore. He just wanted to enjoy the time he had left and focus on doing, rather than fighting.
A few weeks later, Dad got his special day. He felt so much better that he spent the day poolside with friends and family. Dad enjoyed his favorite dinner and an ice-cold beer.
My father, a masterful poker player, even obliged to remind his friends what a skillful player he was.
Our party wasn't on Father's Day, but it was definitely Dad's day. He owned it.
Finding Joy in the Memories
The first few Father's Days without Dad were torturous.
For several years, I avoided the holiday. I didn't want to talk about it. I didn't want to celebrate it, and I couldn't mention my father without breaking down.
With time and with healing, the joy in my memories returned. I now can reminisce with my family about the many remarkable times we shared with Dad.
I can share with others about the kind of man my father was, the impact he had on those around him, and his battle with mesothelioma.
Within his fight with cancer, Dad unknowingly prepared me to share his story.
It is my sincerest hope that those who hear his story find hope in his triumphs. Through stories of his struggles, others can know they are not alone in their battle with mesothelioma.
Passing the Torch
As my children and I secretly plan for my husband's big day, memories of my Dad flood my heart and mind.
Rather than wince in heartache, I smile with endearment. Although I must admit, it is a tearful smile at times.
Through my childhood experiences with my dad, I can pass the party-planning torch on to my children. They are bursting with the same excitement and anticipation for the secret surprises in store for their father.
As they craft modeling clay coffee mugs and thoughtfully paint pictures, I am blessed to see Dad's smile emerge on the faces of my children.
Our Father's Day plans are coming together nicely.
My kids have a fondness for celebrating special occasions and sharing time with friends and family.
They must get it from their Grandpa.
Get Access to Free Resources for Patients & Loved Ones
Free Mesothelioma Resources