Cancer & Caregiving
Financial Toxicity: Unspoken Side Effect of Cancer Treatment
Fact Checked
Our fact-checking process begins with a thorough review of all sources to ensure they are high quality. Then we cross-check the facts with original medical or scientific reports published by those sources, or we validate the facts with reputable news organizations, medical and scientific experts and other health experts. Each page includes all sources for full transparency.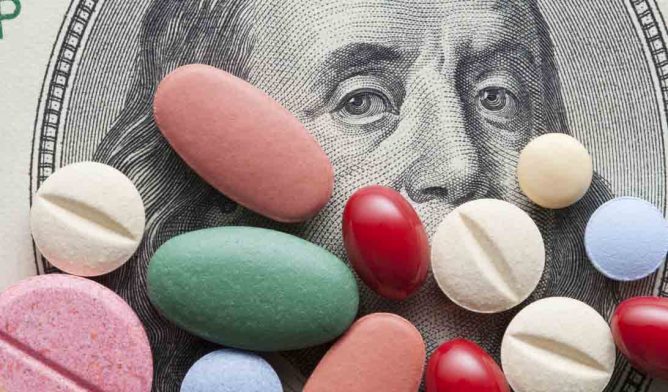 Distress. Hardship. Burden.
These words describe the impact mesothelioma cancer treatment often has on a patient's personal finances. However, a new term has arisen to give the concept of economic hardship a medical dimension: "Financial toxicity."
According to the National Cancer Institute, financial toxicity refers to "problems a cancer patient has related to the cost of treatment."
The medical field is turning its attention to this because an increasing number of studies have shown how unaffordable medical bills can impact a patient's health as much as the biological side effects of cancer treatments. Research has also demonstrated, unfortunately, that this problem is getting worse.
Health Consequences of Financial Toxicity
Just as chemotherapy drugs are more biologically toxic to some patients than others, depending on the body chemistry of patients, the financial toxicity of a mesothelioma cancer treatment depends on each person's financial situation.
Risk factors for financial toxicity include nonexistent or low health insurance coverage, lack of a savings or emergency fund and being the primary source of income for your household. It's easy to see how expensive cancer treatments can lead to long-term debt for many patients and bankruptcy for a small percentage of them.
For example, patients with mesothelioma require specialized treatments at specialty cancer centers that deal with the rare cancer. Often, patients must spend their life savings to travel great distances for treatment at these mesothelioma cancer centers.
Though these are serious problems on their own, doctors generally did not concern themselves with their patients' finances until a number of research studies over the past decade brought two realities to light:
Financially distressed patients often take medications less often or in lower doses than directed in order to make each prescription last longer. Some patients even skip checkups or treatment appointments to save money.
Financial problems cause patients so much stress that many survey respondents stated they worry about paying for cancer treatments more than they worry about the cancer itself.
The combination of increased stress and reduced treatment and medication works against everything doctors strive to achieve. Financially distressed patients are susceptible to the following outcomes:
Poor quality of life
Greater intensity of cancer symptoms
Lower survival rates
However, there are many organizations, such as The Mesothelioma Center, which provide financial assistance through grants and legal options for patients and their loved ones.
Why Is Financial Toxicity Getting Worse?
Though scientific progress has made cancer treatments more effective, it hasn't made them any cheaper. Rather, the cost of cancer treatment has been rising, with one pharmacy benefit manager reporting the average cost of a day's worth of oral cancer drugs doubled in just 5 years from $20 in 2011 to $40 in 2016.
At the same time, health insurers have been looking for ways to shift more medical costs to patients. Consumers unfamiliar with the jargon of health insurance often don't realize when their coverage is reduced.
Higher premiums mean you must pay more money per month for the same benefits.
Higher deductibles mean you must pay more money out of pocket before your insurer pays a claim.
Higher coinsurance and copayments mean you must pay more money out of pocket even after you've met your deductible.
Perhaps the single greatest threat to the health insurance coverage of cancer patients is the possibility insurers may once again be allowed to impose annual and lifetime limits for benefits.
For example, if a health insurance policy is written with an annual limit of $15,000, and a month of chemotherapy costs $10,000, then it doesn't matter how low the policy's premium, deductible and coinsurance is because the patient will run out of insurance coverage halfway through their second month of chemo.
The health insurance reforms of the Affordable Care Act (ACA) banned insurers from imposing annual or lifetime limits on essential health benefits, but if the ACA is repealed by the current administration, the financial toxicity of standard treatments could be multiplied for many cancer patients.
Furthermore, the legislation currently under consideration in Congress could also make health insurance premiums much more expensive for cancer patients.
What Can People Do About Financial Toxicity?
The biological side effects of cancer treatments are usually managed with medication and complementary therapies, and some researchers hope to prevent side effects altogether by developing new types of treatments.
However, the economic side effect presents a completely different challenge — one many doctors have been reluctant to tackle. Dr. S. Yousuf Zafar, an oncologist at Duke University School of Medicine, said it best in his 2016 article: "It's time to intervene."
Some have speculated that greater price transparency may be the key to preventing financial toxicity, but studies suggest otherwise.
When patients are given detailed information about how much different cancer treatments cost, it typically doesn't lead to cost-cutting behavior.
In fact, price transparency sometimes causes patients to insist on the receiving the most expensive treatment because they assume expense is an indicator of effectiveness.
Many experts have instead put forth proposals for changing the way medical professionals are compensated by health insurance providers such as through value-based pricing and other complex reforms.
While these schemes are the subject of much debate, doctors and nurses across the U.S. overwhelmingly agree government policy toward health care should focus on protecting the insured and controlling pharmaceutical prices, rather than deregulating the health insurance industry.
Another solution may lie in the services of "financial navigators," which are hospital workers who specialize in helping patients understand their medical costs and take advantage of any financial assistance they may be eligible for.
Get Access to Free Resources for Patients & Loved Ones
Free Mesothelioma Resources