Awareness & Research
6 Ways to Raise Awareness About Mesothelioma Every Day
Fact Checked
Our fact-checking process begins with a thorough review of all sources to ensure they are high quality. Then we cross-check the facts with original medical or scientific reports published by those sources, or we validate the facts with reputable news organizations, medical and scientific experts and other health experts. Each page includes all sources for full transparency.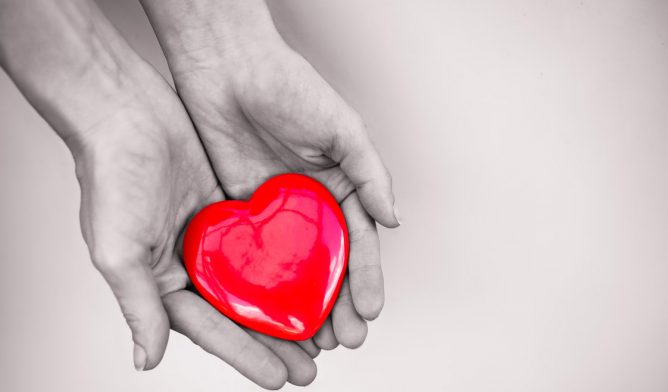 FACT: Every year, approximately 3,000 people are diagnosed with mesothelioma in the United States alone.
According to a recent report published in Occupational & Environmental Medicine, an estimated 38,400 people globally will die from mesothelioma this year.
Despite these startling statistics, only one day a year is dedicated to raising awareness about the aggressive, asbestos-related cancer.
That day is today.
Every Sept. 26 is Mesothelioma Awareness Day. On this day, people around the world gather to celebrate the lives of those affected by mesothelioma. We remember those we've lost far too soon and support the many survivors continuing to beat the odds. We thank those who spend each day giving back to the mesothelioma community.
But just because Sept. 26 will come to end, our efforts must continue. Just as researchers continue to search for a mesothelioma cure, we must continue to raise awareness about this cancer and the many dangers of asbestos every day.
6 Ways to Raise Awareness About Mesothelioma
When it comes to giving back and making a difference, people often wonder where to start. Thankfully, organizations across the country are providing opportunities for people to give back on Mesothelioma Awareness Day and throughout the year. There is so much we can do for this community.
1. Walk in a Virtual Race
iWalk4Meso is a virtual race with the goal of raising funds for medical research that could lead to a cure for this difficult disease. According to Weitz & Luxenberg, the sponsor of the event and a top mesothelioma and asbestos law firm, this walk was started "because even after many years of medical research, there still is no cure, and we are trying to change that." For every post in the iWalk4Meso Facebook group, the law firm will donate funds.
2. Tweet About Your Experiences
On Sept. 26 at noon ET, the Asbestos Disease Awareness Organization (ADAO) is hosting an hour-long Twitter Chat "where victims, experts, advocates, and concerned citizens can connect, share, and spread asbestos awareness," according to the ADAO website. Join the conversation by tweeting your thoughts with #ENDMeso at the end of your tweets.
3. Wear a Mesothelioma Awareness Wristband
Mesothelioma receives far less attention than it needs. By wearing a mesothelioma wristband, people can begin a discussion about the incurable cancer. We strongly believe that no one should battle mesothelioma alone, so now patients, family members, advocates and caregivers can show their support with a free wristband.
4. Donate to a Worthy Cause
Multiple organizations have dedicated their time and talents to advocate for the mesothelioma community. Some of those include:
This year for Mesothelioma Awareness Day, The Mesothelioma Center at Asbestos.com donated $1,000 to Massachusetts General to further the center's research on immunotherapy and advance our understanding of the role immunotherapy can play in treating mesothelioma.
5. Call Your Representatives
Despite popular belief, asbestos is not banned in the U.S. That means people are still being exposed to asbestos every day. The very thing that causes this debilitating cancer is still impacting the lives of innocent people. We must stop this. We must fight for an asbestos ban. We urge you to call your local representatives and state senators and explain how crucial it is to ban this deadly carcinogen.
6. Share Your Story
Far too many people only know of mesothelioma from daytime TV commercials, but mesothelioma affects real people. In most cases, people are diagnosed with mesothelioma because they were exposed to asbestos on the job, but they didn't have to be. Survivors are now able to reclaim their voice by making a difference in the lives of others living with the same cancer. By sharing your story, you can help those recently diagnosed with mesothelioma find the help and support they need.
Give Back Every Day
It doesn't have to be a lot, but together, we can make a huge difference in the mesothelioma community by doing something small every day. Whether you share a mesothelioma-related post on Facebook or take two minutes to call your senator, you're making an impact.
All of these small actions add up. Together, we can support the community of mesothelioma survivors and caregivers around the world, but more than that, we can fight for a world without mesothelioma.