VA-Accredited Claims Agents Help Veterans with Mesothelioma
A VA-accredited Claims Agent is a person who can legally represent veterans to the U.S. Department of Veterans Affairs and assist veterans with filing claims for VA benefits. The formal certification process ensures agents who assist veterans meet the VA's standards of professionalism.
Veterans can file claims to the VA on their own, but there are many advantages to working with an accredited agent — especially when it comes to disability claims based on rare and complex illnesses such as mesothelioma. VA-accredited agents have a thorough understanding of the VA's documentation requirements, thanks to their training and often also their life experiences.
An accredited agent can help you understand which VA benefits you and your family may be eligible for and the application requirements for each. They can also directly assist you in completing and submitting your claim to the VA.
Claims Agents Help with Complicated Paperwork
For many veterans with service-related disabilities, trying to get their VA benefits approved feels like fighting a battle with a distant bureaucracy over confusing paperwork.
It is public knowledge the military used asbestos products extensively from the 1930s to the 1970s, causing American veterans to now bear a disproportionate burden of asbestos-related diseases. Yet, the process of getting an asbestos-related disability claim approved by the VA is anything but simple.
"The VA requires very specific evidence for the medical diagnosis of any asbestos-related disease as well as specific information about how you were exposed throughout your lifetime," Aaron Munz of The Mesothelioma Center explained.
The VA uses a rigorous set of criteria to determine eligibility. The success of an asbestos-related disability claim depends on writing an exposure summary that details the following information:
Your military service
The job specialty you performed
Where you were stationed or what ship you served on
What type of equipment and products you worked with
Where and how you may have been exposed to asbestos
The diagnosis of the specific asbestos-related illness you are seeking benefits for
"In our experience, the exposure summary is the key factor in substantiating an asbestos-related VA claim," Munz said.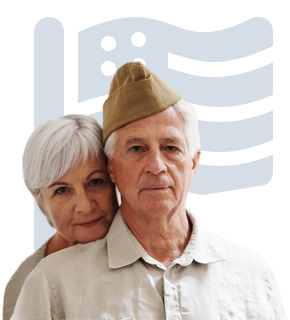 Exposed to Asbestos in the Military?
Learn how to access benefits available to veterans affected by an asbestos-related illness.

Free Mesothelioma Guide
Comprehensive Information for Veterans with Mesothelioma
Get Your Guide
1 Cited Article Sources
The sources on all content featured in The Mesothelioma Center at Asbestos.com include medical and scientific studies, peer-reviewed studies and other research documents from reputable organizations.