International Impact
Australia's Tradesmen at Risk of Asbestos Exposure
Fact Checked
Our fact-checking process begins with a thorough review of all sources to ensure they are high quality. Then we cross-check the facts with original medical or scientific reports published by those sources, or we validate the facts with reputable news organizations, medical and scientific experts and other health experts. Each page includes all sources for full transparency.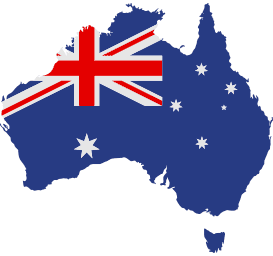 Witnessing my husband Brian suffer and die from mesothelioma at the age of 54 was a cruel way to learn asbestos is not the harmless building product I once thought it to be.
At various times throughout my life, I have lived in houses containing a building material commonly known as "fibro," which is a cement sheeting infused with asbestos fibers.
In fact, the memory of me standing by my father as he cut into fibro sheeting he had used to build the back fence sends shivers down my spine.
Any damage to the fibro from time, the elements or human intervention, such as cutting, sawing or crushing, causes the cement matrix to break down and crumble into dust. Those particles, once embedded in the lining of the lungs, could lead to mesothelioma.
While hundreds upon hundreds of fibro asbestos houses and buildings across Australia are still standing, some are in various stages of disrepair.
Every one of them is capable of causing devastating illness to the unsuspecting, especially the men and women who carry out repairs and renovations on their homes with no understanding of where asbestos can be found or what they should do about it.
Unfortunately, homeowners are not the only ones putting their lives at risk.
Tradesmen at Risk of Asbestos Exposure
Curtain University in Western Australia recently conducted a survey involving 240 tradesmen, including carpenters, painters, plumbers and electricians, who have a high risk of occupational exposure to asbestos.
Survey results showed 3 in 4 tradesmen have difficulty identifying asbestos in the workplace. Furthermore, there is currently no asbestos safety training for people doing apprenticeships. This is deeply concerning, given that Australian "tradies" risk exposure to asbestos, not only in older buildings but also from illegal imports.
Fortunately, this worrisome trend is about to change. As a result of the survey, the Construction, Forestry, Mining and Energy Union has called for mandatory national safety training on asbestos for all tradespeople.
Extensive Use of Asbestos-Containing Products in Australia
While this is a step in the right direction, it should not make the rest of us complacent. The risk of exposure to asbestos does not come from fibro houses alone.
The asbestos cement manufacturing industry, whose durable and affordable products were used extensively by the building industry, is responsible for an estimated 60 percent of all production and 90 percent of all consumption of asbestos fiber in Australia.
Asbestos-containing products include:
Flat and corrugated fibro cement sheeting
Asbestos-cement pipe and sheet material
Wallboard and siding
Roofing materials such as roofing shingles, ceiling tiles and lay-in panels
Roofing felt, base flashing, cement wallboard, cement siding and ceiling tiles
Asphalt and vinyl floor tiles
Vinyl wall coverings
Although asbestos has not been used in domestic building materials in Australia since the 1980s, products containing asbestos were not banned until 2003. That means homes built or renovated prior to that may contain asbestos in one form or another.
More Awareness About Asbestos Is Needed
Despite the efforts of the many who dedicate their time educating people about asbestos, including those who have tragically lost loved ones to asbestos-related diseases such as mesothelioma, there are many who remain ignorant or complacent about the danger it poses.
I believe asbestos awareness education should be introduced and upheld in all schools and areas of employment, not only in Australia but around the world. Until this happens, we can only do our part as individuals to help ease the problem.
Asbestos is the reason countless men and women around the world are dying of mesothelioma. I urge you not to wait until tragedy strikes before finding out what you need to know to protect yourself and the people around you from harm.
Please, don't let it stop there. Share what you know with others and encourage them to do the same.
Free Mesothelioma Guide
Get Answers to All Your Mesothelioma Questions