Treatment & Doctors
5 Lung Cancer Treatments Helping Mesothelioma Patients
Fact Checked
Our fact-checking process begins with a thorough review of all sources to ensure they are high quality. Then we cross-check the facts with original medical or scientific reports published by those sources, or we validate the facts with reputable news organizations, medical and scientific experts and other health experts. Each page includes all sources for full transparency.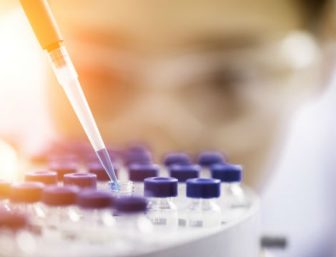 There still is no definitive cure for pleural mesothelioma, but patients today are living longer and better lives, thanks in part to recent treatment advances surrounding lung cancer.
The diseases may be different, but some of the therapies have become easily transferable. Mesothelioma patients and families should take note.
A patient with a rare cancer such as mesothelioma can benefit from research of a more common type such as lung cancer.
The attention to Lung Cancer Awareness Month throughout November — and the millions of dollars in research funding it generates — also can be beneficial to future mesothelioma patients.
The broad, multidisciplinary approach to both cancers still includes surgery, chemotherapy and radiation, but there is much more available with today's personalized treatment approach.
Don't Wait for the FDA
The U.S. Food and Drug Administration (FDA) has not changed its only approved treatment of unresectable mesothelioma — a cisplatin and pemetrexed chemotherapy regimen — since 2004, but there is no need to wait for the government agency to act.
Look to lung cancer, and ask your mesothelioma specialist what might fit for your individual situation, either through a clinical trial or through the FDA's Expanded Access (Compassionate Use) program.
Immunotherapy Leading the Way
Most of the new therapies will come under the broad heading of immunotherapy, which helps a patient's immune system fight the cancer. Other emerging treatments include a vaccine and a form of T cell therapy.
Pembrolizumab (Keytruda)
The FDA recently approved pembrolizumab, also known by the brand name Keytruda, as a first-line use for non-small cell lung cancer in combination with chemotherapy.
It previously was approved for use as a single agent, but only for patients with the expression of a protein called PD-L1. In one recent study, the drug demonstrated double the effectiveness of the chemotherapy being used.
Pembrolizumab is being studied now for a wide variety of cancers in more than 400 clinical trials, including 10 for mesothelioma. Mesothelioma survivor Walter Merth of Philadelphia believes the drug has allowed him to continue living a relatively normal life.
Nivolumab (Opdivo)
This was the first single-agent immunotherapy drug approved (in 2015) for non-small cell lung cancer as a second-line treatment. It also was approved by the FDA in 2014 for use in combination with Yervoy, a skin cancer drug.
Mesothelioma survivor Gene Hartline of Lady Lake, Florida, credits Opdivo (nivolumab) for fighting off his cancer and extending his life considerably.
"The way I feel now, I could live another 20 years," said Hartline, now 77.
Atezolizumab (Tecentriq)
Drug manufacturer Genentech is hoping atezolizumab — manufactured under the brand name Tecentriq — can follow the path of Keytruda and Opdivo as the latest immunotherapy drug working its way through the clinical trial process.
Tecentriq received FDA approval in 2016 for certain types of bladder cancer. It also has received approval for second-line treatment in non-small cell lung cancer where chemotherapy has stopped working.
CimaVax Vaccine
Clinical trials have begun recently in the U.S. for this vaccine that was first developed in Cuba to combat lung cancer.
CimaVax works by attacking the epidermal growth factor that is often overexpressed in lung cancer patients. The recent loosening of the 54-year-old embargo of Cuban products made it more accessible. It is being explored today for use with a number of cancers.
CAR T Cell Therapy
Chimeric antigen receptor (CAR) T cell therapy is the latest approach to cancer therapy and proven effective with blood cancers.
It involves a laboratory reprograming of a patient's own white blood cells, helping them attack the cancer more effectively. It is a form of customized gene therapy.
The FDA recently approved CAR T cell therapy for pediatric leukemia, and it has shown considerable promise already with some forms of lung cancer in clinical trials.
Medically Reviewed by Top Mesothelioma Doctors
Free Mesothelioma Guide