Veterans & Military
The Cost of VA Health Care for Mesothelioma
Fact Checked
Our fact-checking process begins with a thorough review of all sources to ensure they are high quality. Then we cross-check the facts with original medical or scientific reports published by those sources, or we validate the facts with reputable news organizations, medical and scientific experts and other health experts. Each page includes all sources for full transparency.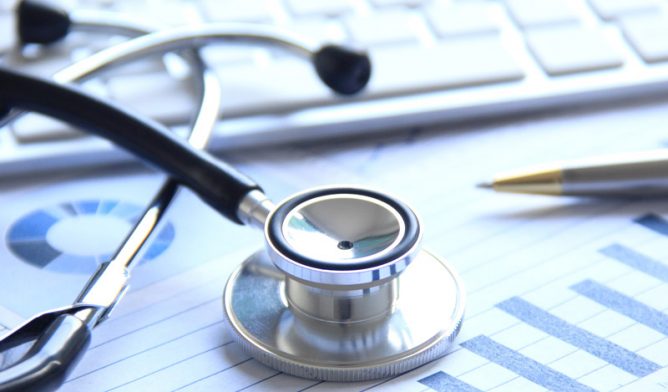 The Department of Veterans Affairs (VA) health care system includes some of the top mesothelioma specialists in the nation.
Given the ever-rising cost of cancer treatment in the U.S., you are right to wonder if these top specialists come with hefty medical bills.
Fortunately, many veterans can get mesothelioma treatment through the VA system at no charge. Veterans ineligible for free treatment must pay VA copays, but these costs are still reasonable compared to most private health care.
Transportation and lodging assistance is also available for veterans who live far away from VA medical centers with mesothelioma specialists.
Free Treatment for Service-Connected Mesothelioma
The VA considers mesothelioma and other malignant forms of cancer 100 percent disabling.
If the cancer was caused by active-duty asbestos exposure, the veteran is entitled to disability compensation benefits and free cancer treatment through the VA health care system.
The U.S. military was a major user of asbestos-containing materials from the 1930s to the 1970s. Thousands of veterans — especially those who served on Navy ships — now suffer from asbestos-related illnesses as a result.
When a veteran is diagnosed with mesothelioma that traces back to military service, a VA-accredited patient advocate can help them file a disability claim and find a mesothelioma specialist within the VA system.
When the disability claim is approved, it will cover all the costs of the cancer treatment.
VA Copays for Non-Service-Connected Cancer Treatment
Some veterans develop mesothelioma as a result of asbestos exposure they suffered during their civilian career.
Veterans who left the military to work in construction, heavy industry or firefighting have faced high risks of occupational asbestos exposure.
If a veteran's cancer is not linked to active-duty toxic exposure, they cannot file a VA disability claim for it.
However, veterans can still qualify for free cancer treatment under certain conditions:
Low income
Former prisoner-of-war status
Rated 50 percent or more disabled from other conditions
Deemed catastrophically disabled by VA provider
The VA website details information about VA health care copays.
A veteran with non-service-connected mesothelioma may end up having to pay a few thousand dollars for treatment in the VA system, depending on their treatment plan.
In contrast, cancer treatment costs tens of thousands of dollars for many Americans, even after they have paid health insurance premiums.
Transportation Services and Reimbursement for VA Patients
Cancer treatment involves many indirect costs in addition to health care expenses.
Experienced mesothelioma specialists are few and far between, so the Veterans Transportation Program helps veterans travel to the VA treatment centers where they will receive the best treatment.
The VA partners with veterans service organizations, government services and nonprofit groups to provide transportation services for veterans, no matter where they live in the U.S.
Special government grants ensure transportation assistance for veterans living in rural areas.
The Beneficiary Travel program can make travel arrangements for VA patients and pay for their bus, train or plane tickets. This program can also reimburse the travel expenses of VA patients who drive themselves for treatment.
When a veteran has to travel far from their primary doctor to see a specialist in another city, a dedicated Traveling Veteran Coordinator makes sure the two medical teams communicate so the veteran's health care is seamless.
Lodging for Veterans and Families Who Travel for Treatment
Many VA health care systems have a "hoptel" program that provides free overnight accommodations for veterans who must travel more than 50 miles for outpatient services.
This program pays for the cost of staying in a hotel or motel near the medical center.
In addition, the Fisher House Foundation sets up "comfort homes" where family members can stay for free while veterans are recovering in a VA hospital. These homes typically have several private bedrooms for individual families as well as common areas for cooking, dining and socializing.
The foundation also collects donated frequent flyer miles and hotel points to give out to family members of hospitalized veterans.

Free Mesothelioma Guide
Comprehensive Information for Veterans with Mesothelioma