Treatment & Doctors
Understanding and Navigating Mesothelioma Clinical Trials
Fact Checked
Our fact-checking process begins with a thorough review of all sources to ensure they are high quality. Then we cross-check the facts with original medical or scientific reports published by those sources, or we validate the facts with reputable news organizations, medical and scientific experts and other health experts. Each page includes all sources for full transparency.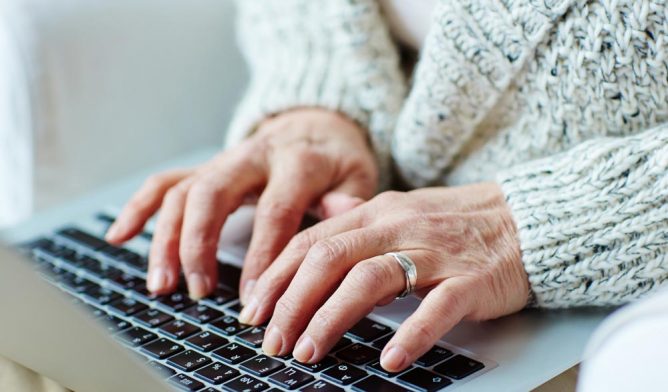 Clinical trials offer many mesothelioma patients a chance at trying an experimental drug or other novel treatment.
But for the everyday Joe, understanding and navigating the language of mesothelioma clinical trials can be monumental.
For example, ClinicalTrials.gov, which is a U.S. National Institutes of Health database, contains public information about more than 264,000 clinical trials involving any health condition in the nation and in more than 200 countries.
As with any database housing that amount of information, navigating all the elements to find the one clinical trial you are searching for can be cumbersome if you don't understand all the moving parts.
Why is it important to understand clinical trials? It's important because it better educates you and your loved ones about the therapies — other than traditional treatments — that may prolong your life expectancy or improve your prognosis.
How to Find the Right Study
The following step-by-step guide will hopefully help you or a loved one locate a mesothelioma clinical trial that may be right for you.
Go to ClinicalTrials.gov
Once there, you'll see a few search options, including recruitment status, condition and the country where the clinical trial is based.
Start Your Clinical Trial Search
If you are looking for an ongoing clinical trial or one that may soon begin to recruit participants, click the "recruiting and not yet recruiting studies." If you choose "all studies," the database will search any ongoing, upcoming or closed clinical trial.
The next step is to enter "mesothelioma" for the condition, and click the drop-down menu in country until you find your country of residence. You will also be able to select a specific city, state or both if you prefer.
Some mesothelioma clinical trials are global, which means cancer centers across several countries run the same trial.
Click the "search" button and the database will begin looking for the trials that match your selections.
Choosing the Right Trial
When the database locates mesothelioma clinical trials that match your search terms, you'll see a list of study titles, statuses, conditions, interventions and locations.
You will also notice a collection of recruitment statuses on the page, eligibility criteria, study type, study results, study phase and who is funding the trial.
It's a lot of information to deal with at once, but not all of it is pertinent to you. For example, maybe you are just interested in phase III clinical trials currently recruiting participants. If so, click "recruiting" in the recruitment status and choose "phase III" in the study phase section.
Once you're done with those two selections, choose "apply," and a list of only those trials will appear.
You can always click on the particular trial to read the specifics of the study, including eligibility, purpose, estimated number of participants and trial location.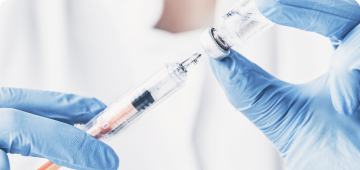 Clinical Trials for Mesothelioma Patients
Get help improving your prognosis by finding a mesothelioma clinical trial today.
Understanding Clinical Trial Language
While those steps will start you on the way to finding a particular trial, there's still the issue of understanding what each type of status or criteria means.
For example, what's the difference between "suspended," "terminated" and "completed"?
Recruiting: The trial is enrolling patients that meet the inclusion criteria. There will be a list of sites enrolling or planning to enroll patients as well as contact information.
Not Yet Recruiting: The trial is not yet enrolling patients. Unfortunately, Clinicaltrials.gov doesn't notify you when the trial begins recruiting.
Active Not Recruiting: The trial is ongoing, and patients are enrolled and receiving treatment. Unfortunately, they are not enrolling new patients.
Suspended: The trial has ended early but may start enrolling patients again.
Terminated: The trail has ended early and will not restart. Patients are no longer receiving treatment.
Expanded Access: Patients with serious diseases who may not qualify for other trials can enroll in the clinical trial and gain access to the experimental treatment.
Enroll in a Clinical Trial
Even as a physician, Clinicaltrials.gov can be overwhelming and difficult to navigate. If you find a trial that interests you, use this guide and speak to your doctor or contact the clinical trial site if you have questions.
Be sure you have the ClinicalTrials.gov identifier number or NCT number in order to communicate about a specific trial.
Do not get discouraged. By participating in a clinical trial, you will have access to new treatments, and the study team will monitor you. Each new trial offers hope for you and those who follow you.
Clinical trials are important for all mesothelioma patients because they carve the path toward new treatments for patients.
Medically Reviewed by Top Mesothelioma Doctors
Free Mesothelioma Guide