Health & Wellness
Lifting Your Self-Esteem Despite a Mesothelioma Diagnosis
Fact Checked
Our fact-checking process begins with a thorough review of all sources to ensure they are high quality. Then we cross-check the facts with original medical or scientific reports published by those sources, or we validate the facts with reputable news organizations, medical and scientific experts and other health experts. Each page includes all sources for full transparency.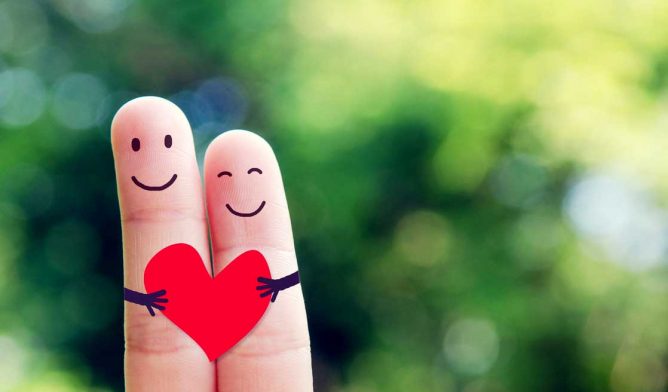 In my 20 years of providing counseling to cancer patients and families and facilitating cancer support groups, I have found that there are many common emotional and psychological effects that accompany any cancer diagnosis, including mesothelioma.
Anxiety, depression and sleep problems are prevalent effects of cancer, and cancer patients can expect them. But low self-esteem, which is also common, can be unexpected and underreported by people diagnosed with cancer.
I have had many cancer patients admit in counseling sessions that they don't feel as good about themselves since their cancer diagnosis. They report feeling "less than" the person they were before they were diagnosed.
Many cancer patients don't tell their loved ones about their diminished self-esteem because they may feel pressured to be strong or invincible as they battle their disease.
Because of the types of treatments and side effects, some mesothelioma patients believe they look sick, unattractive and feel useless. Scarring from surgery, weight loss and shortness of breath are mesothelioma symptoms or treatment effects that can affect how we view ourselves and our self-worth.
What Is Self-Esteem?
It is a common misconception that self-esteem is the same as self-confidence or body image.
Our self-esteem does include how we perceive our looks (self-image) or self-confidence in our ability to do something. But self-esteem is actually the "value" that we have in ourselves and our perception of the value that we add to the world around us and to those in our lives. Our self-esteem affects our moods, behaviors and relationships.
People with healthy self-esteem recognize their worth as a human being and typically feel confident and strong. They also have faith in their ability to solve problems and overcome adversity, and they have a realistic sense of optimism. When a person's self-esteem is waning, they typically feel unworthy and may be less likely to take care of themselves — emotionally or physically.
Why would they feel this way? Because they don't feel they are worth taking care of. Poor self-esteem can lead to pessimism, fear and hopelessness.
How Can Mesothelioma Affect Our Self-Esteem?
Being diagnosed with mesothelioma or any serious, chronic illness may lead to a decrease in self-esteem for many reasons such as:
Not feeling well and not participating in social or physical activities like before
Feeling we are a burden to those we love because we require help or assistance
Being ashamed of our appearance because our looks may have changed and people may treat us differently
Many people define their worth or value by what they are able to do, their ability to work and their independence.
Mesothelioma treatment can temporarily affect looks and abilities, and one's thoughts can become negative with inner conversations such as "I am useless because I can't drive right now," or "My wife will leave me because I am sick and can't work."
People with low self-esteem tend to notice what is wrong with them, instead of what is right with them.
Maintaining a Healthy Self-Esteem
If you notice that your self-esteem is slipping while you are battling mesothelioma, there are a few things you can do to feel better about yourself.
The first step is to begin to notice your self-talk (what you are saying to yourself about your worth and value to others) and whether you are focusing on your faults or feeling useless, ugly or a burden to others.
To work on raising your self-esteem, you have to focusing on truthful positive statements about yourself and challenge your negative self-talk.
Here are some other tips:
Make a list of your good qualities and what others have said they love about you such as your sense of humor, determination, honesty, kindness, courage, etc.
Recount your accomplishments
You can also develop some positive affirmations, or statements that you would like to believe, such as "Even though I have cancer, I am still a good partner (parent, friend, etc.)," "I am lovable despite looking sicker than I used to" and "I am strong and courageous and I will get through this."
It may be necessary to re-evaluate how you determine your value and self-worth.
Some people believe their value is directly related to how much money they make or their productivity. A cancer diagnosis can lead to a healthy re-evaluation of this belief.
Those who love us do not feel that way because of how hard we work or how clean our house is. Our value to others is often linked to how we love them and show that love.
With some self-awareness and a little effort in refocusing our self-talk, it is possible to maintain a healthy self-esteem during mesothelioma treatment.
Free Mesothelioma Resources
Get Access to Free Resources for Patients & Loved Ones