International Impact
How Asbestos Changed My Life
Fact Checked
Our fact-checking process begins with a thorough review of all sources to ensure they are high quality. Then we cross-check the facts with original medical or scientific reports published by those sources, or we validate the facts with reputable news organizations, medical and scientific experts and other health experts. Each page includes all sources for full transparency.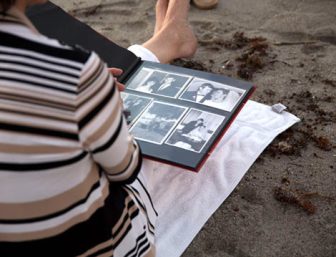 Asbestos is the stuff of nightmares, and I should know. It killed my husband, Brian.
Diagnosed with mesothelioma at age 52, he became one of hundreds condemned to death because of time spent in the asbestos mining town of Wittenoom, Western Australia.
The fact that he, his sister and their parents spent only a few short months in the town before relocating to Port Headland, Western Australia, made no difference.
Brian had 45 years of good health before the cancer struck. There was no way of stopping it.
As I struggled to come to terms with his terminal illness, I found it hard to believe asbestos was the cause. For most of my life, I've lived, worked and played in buildings predominantly built with asbestos without a care.
No one ever told me it was something to fear.
The shock of Brian's diagnosis made me realize how little I knew about asbestos.
Suddenly, I needed to know what it is, where it came from and, most importantly, why it is so deadly?
My quest to find answers revealed some frightening facts about asbestos, the menace that still poses a threat around the world today.
Asbestos in Australia
Asbestos is a name given to a group of silicate minerals that occur naturally on every continent.
Consisting of magnesium, calcium and iron, types of asbestos include: Chrysotile, amosite, crocidolite, tremolite, anthophyllite and actinolite.
Australia has a long legacy with asbestos. Mining in Western Australia began in the 1930s.
Situated at the mouth of the Wittenoom Gorge, the Wittenoom mine was responsible for shipping more than 150,000 tons of crocidolite (blue asbestos) from 1943 to 1966. Blue asbestos is now known to be the deadliest of all types of asbestos.
According to experts, Australia had the world's highest per capita use of asbestos from the 1950s to the 1980s.
Hailed as a miracle product at that time because of its remarkably high tensile strength and heat resistance, it was used extensively by the building industry in the production of a wide range of building products.
As a result, any home, school, hospital or business built during this time is likely to contain asbestos products.
Asbestos is commonly found in:
Cement (fibro asbestos sheeting)
Lagging on water pipes
Roofing materials
Floor underlays
Insulation
Piping for water supply and sewage
Electrical wire casings
Paints, coatings and sealants
It is estimated as much as two-thirds of asbestos products manufactured and installed between the 1940s and 1960s are reaching the end of their lifespan.
This is particularly concerning when it comes to fibro asbestos sheeting in hundreds of older buildings, backyard sheds and fences across Australia.
Weakened by time and the elements, the sheets can easily become friable, meaning the cement within them breaks down and is easily crumbled. Once this occurs, microscopic asbestos fibers are released into the air.
Carried by the wind, inhaling or ingesting these fibers can lead to asbestos-related diseases such as mesothelioma.
Take Precautions to Prevent Asbestos Exposure
Mesothelioma — a word I didn't know for most of my life — is now forever on my mind.
I will never forget the pain and suffering this devasting disease caused Brian or his brave attempt to survive it. During his two years of survival, mesothelioma robbed him of everything he once enjoyed in life.
It has been almost 17 years since I became a widow. Time has eased the pain of my loss, but I still feel anger whenever I hear the word asbestos.
For me, there has been no justice for Brian's suffering and unnecessary death. His killer is still out there, it is not going away, and its next victim could be me — or you.
This reality shows how vital it is to be aware of asbestos and take the following steps to protect ourselves and others from harm.
Be Aware: Make it your business to find out where asbestos may be lurking in your home and the buildings that surround you. If you are unsure about whether your home contains asbestos, call the experts.
Check Before You Act: Do not attempt to destroy or remove any product containing asbestos yourself. Contact an authorized asbestos abatement company to do the job safely.
Be Responsible: Do not attempt renovations of any kind in a home built before the 1980s. It is highly likely that it will contain several asbestos products, some of which may be in places you may not expect.
Be Proactive: Share your knowledge about asbestos with everyone you know. Your future health could depend on them and their actions regarding the deadly mineral.
Free Mesothelioma Guide
Get Answers to All Your Mesothelioma Questions