Cancer & Caregiving
Lessons I Learned from My Mesothelioma Caregiving Journey
Fact Checked
Our fact-checking process begins with a thorough review of all sources to ensure they are high quality. Then we cross-check the facts with original medical or scientific reports published by those sources, or we validate the facts with reputable news organizations, medical and scientific experts and other health experts. Each page includes all sources for full transparency.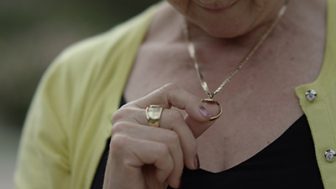 When my husband Brian was diagnosed with pleural mesothelioma at 52, I was totally unprepared for what would follow.
As my initial shock wore off, I felt anger, fear and sadness crash down on me. Further intensifying my despair was something I had not experienced before — helplessness.
Over the course of our marriage, Brian and I had experienced our fair share of difficult times. But my tenacious spirit and optimistic outlook always enabled me to find a solution.
Sadly, there was no solution for Brian's illness. Accepting I could do nothing to save him was the hardest thing I had ever done.
For two years Brian fought a battle he couldn't win. As I cared for him during this time, I witnessed mesothelioma rob him of everything he loved and mourned for his loss — and mine — long before the battle came to an end.
When it did, my life felt like a jigsaw puzzle with half the pieces missing. After spending 37 years by Brian's side, I could not imagine how I would live without him or even if I wanted to. In those dark days, I feared I would never recover from my loss.
In time, I came to understand you don't get over grief, you learn to live with it.
Stronger now, I look back over my last two years with Brian and can see that, along with the heartache, there were moments of joy and an abiding peace that came through our undying love for each other.
I will always be grateful for the strength I found to care for Brian at home until the end and for the valuable lessons I learned along the way.
Terminally Ill Patients Shouldn't Stop Living
Observing Brian's unshakeable spirit and zest for life despite his illness helped me understand that being terminally ill doesn't mean you stop living the rest of your life.
Rather than focusing on his time coming to an end, Brian chose to concentrate on the life he was still living.
Active and alert until three days before his death, he continued to live his life in much the same way he had always done — loving life and loving his family. And with the help of friends, he kept fishing, which continued to be his passion in life.
A Terminal Diagnosis Doesn't Change Personality
Dealing with terminal illness is a heartbreaking experience for the patient and the caregiver. Levels of stress can be intensified through the attitude of others.
Shortly after Brian's condition became known, we noticed a change in the way we were treated by a number of friends and acquaintances who, due to our circumstances, were uncomfortable in our presence.
Sadly, they did not understand terminal illness had not changed Brian's personality or mine. In a life now filled with uncertainty, we needed our friends and the fun times we shared more than ever.
Never Underestimate the Gift of Hope
Unfortunately, life-limiting illnesses such as mesothelioma rarely come with the hope of a cure, but this doesn't mean a patient should live without hope.
I came to understand that neither Brian nor I could live without hope. In Brian's case, some may say he was living in denial.
I beg to differ. What is life without hope?
Hope is what gets us out of bed in the morning. Without it, life is not worth living.
Had Brian given up hope, he would not have greeted each day with joy or gone to bed thinking of tomorrow.
I know from conversations he and I had following his diagnosis that he accepted his time was limited. But this did not stop him from hoping a cure might be around the corner.
While he hoped for the bigger miracle, he also hoped to live as normal a life as possible for whatever time he was granted.
My hope was to keep him out of pain and to make it possible for him to die at home surrounded by loved ones. Thankfully, both of our hopes were granted.
True Meaning of Love
From the moment I laid eyes on Brian, I knew he would be the love of my life.
I was not mistaken.
He was still the center of my universe after 30 years of marriage. Before he became ill with mesothelioma, I didn't think I could love him more.
But I was wrong. The love and commitment I felt for him during the last two years of our life together knew no bounds. We grew closer in body and spirit than ever before.
When mesothelioma robbed Brian of his good looks and rugged charm, his spirit and zest for life still showed in his eyes. To me, he was as beautiful as the day we first met.
We Are Stronger Than We Think
Life has a funny way of teaching us about things we would never suspect, including the strength we are able to find when we are truly tested.
I never thought about the chance of Brian becoming sick and me becoming his caregiver.
When it did happen, I was devastated. I didn't think I could cope with the grief of losing him, let alone care for him at home until the very end.
Over the two years of Brian's survival, there were times I plunged to the very depths of despair. But with the help of positive thinking and my habit of writing my feelings in a journal, I always found the strength I needed.
I now know my inner strength will be there if I need it and will help me to cope with anything that may happen in the future.
Finding True Courage
I came to realize that courage is not something limited to heroes of war.
I remember being in awe of Brian's courage every time I watched him attempt things he had always done, despite the debilitating effects of his disease.
When he died, I believed I couldn't live without him. Learning to do just that was the most courageous thing I've ever done.
Get Access to Free Resources for Patients & Loved Ones
Free Mesothelioma Resources