Treatment & Doctors
Taking the Chance with Keytruda as a Mesothelioma Treatment
Fact Checked
Our fact-checking process begins with a thorough review of all sources to ensure they are high quality. Then we cross-check the facts with original medical or scientific reports published by those sources, or we validate the facts with reputable news organizations, medical and scientific experts and other health experts. Each page includes all sources for full transparency.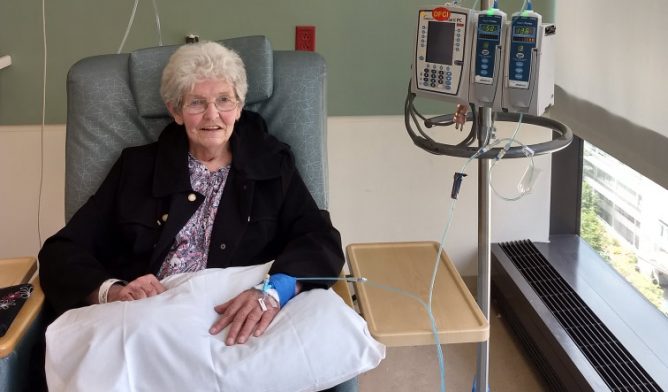 When it comes to mesothelioma and cancer treatment, everything should be viewed on an individual basis.
Immunotherapy has long been touted as the next great thing for cancer therapy. Countless articles have prematurely anointed the treatment as the future of cancer care, something that could offer what patients like me long for — a cure.
I started taking Keytruda in April, following my second recurrence of pleural mesothelioma. I'll learn on July 2 if it's working.
A recent study looked at the effectiveness of Keytruda and five other immunotherapy drugs approved to treat 14 different cancers. Sadly, the results were less than encouraging.
The study found that less than 13% of cancer patients taking Keytruda and similar drugs saw any benefit from immunotherapy.
I'm aware of these poor results, but I'm also encouraged by the story of a friend of mine who is taking Keytruda. Thanks to the drug, he's gotten two extra years he wasn't promised and continues to do well.
When I told him and his family that I was jumping on the immunotherapy train, they were excited and hopeful.
I didn't have the heart to tell them that I may not be so lucky.
Your Mind Plays Tricks on You
I often tell others that I approach my cancer treatments from one scan to the next. I try not to dwell on things that are ultimately out of my control.
However, sometimes your mind wanders and can play tricks on you.
I'll think about how I feel and wonder if this working or not? I sort of make bets with myself on what the doctor will say when he enters that room with the scan results. Is it going to be what I'm thinking?
At this point in time, I'm honestly on the fence. I know I've had better days compared to when I was on chemotherapy, but I've also had days when I felt beat up.
I don't know if that's the Keytruda or not, but the way I see it, as long as it's not significantly impacting my quality of life, I will stick with it as long as it adds to the quantity of life.
Many Unknowns with Immunotherapy
Immunotherapy is designed to supercharge our immune systems to better recognize and attack cancer. But as with any other cancer treatments, immunotherapy comes with a unique set of risks.
You're still introducing a foreign substance into your body. There are also still a lot of unknowns when it comes to immunotherapy side effects.
Last year, the FDA investigated Keytruda and two other drugs for the potential to cause retinal detachment and vision loss.
I recently had floaters in one eye. That can be a sign that something in your eye is bleeding. It also can be age-related or be caused by inflammation in the back of the eye, among other factors.
The floaters come and go, though. My doctors checked it out, and they said it was fine. That's all we can do for now.
But you have to be aware of these things. There is a sense of paranoia, but you have to speak up when you think something may be wrong. This is the case with any treatment, but especially with immunotherapy, which still comes with so many unknowns.
Your doctor knows what to expect with chemotherapy, but immunotherapy still has lots of question marks.
Patients Need to Be Informed
I've never turned anything down because it may have side effects.
How significant the side effects are and when they interfere with my life is when I say no to them. That's what stopped the chemotherapy.
Whatever mesothelioma treatment you're getting, you need to know what it's doing to you and, more importantly, what can be done about what it's doing to you.
Things can be dealt with. If you feel well enough with some intervention, then the treatment is worth it.
But if you're getting chemo, immunotherapy or any other treatment where you're going to regularly need hospitalization or feel awful for two weeks out of every month, then it's not worth it. At least not to me. And there's no doctor who can convince me otherwise.
You must always weigh risk with the reward.
Medically Reviewed by Top Mesothelioma Doctors
Free Mesothelioma Guide