Cancer & Caregiving
How My Best Friend Supports Me Through My Mesothelioma Journey
Fact Checked
Our fact-checking process begins with a thorough review of all sources to ensure they are high quality. Then we cross-check the facts with original medical or scientific reports published by those sources, or we validate the facts with reputable news organizations, medical and scientific experts and other health experts. Each page includes all sources for full transparency.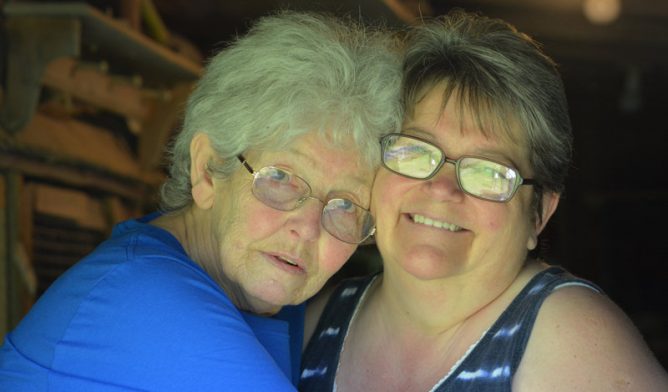 When I was diagnosed with mesothelioma in 2012, I was fortunate to have the support of my brothers and other family members.
About two years after my diagnosis, my friendship with my now best friend Nora blossomed. It has made such a difference having her in my life.
She brought her passion for cooking, and I brought my passion for delicious food. We grew closer when we were both working a local festival in my hometown of Cornish, Maine.
She was vending there, and I offered to help out any way I could. The more her commercial vending business grew, the more I helped out. This was a few years after my surgery and follow-up chemotherapy. I was back on my feet and anxious to stay as busy as possible.
Fast forward a few years, and we talk almost every day. I still work festivals and catering jobs with her, and care for her chickens and other animals when she's away. I even nursed a baby quail that hatched while Nora was working a two-week catering gig at a remote hunting lodge.
In return, she's always leaving me delicious treats such as homemade donuts and her famous slab apple pie. Nora has been the best friend I could ask for while going through everything I've faced the last several years, with two recurrences of mesothelioma.
She's always there when I'm not feeling well, delivering homecooked meals when I'm too tired or too weak to cook myself. She'll take any opportunity to whip up a batch of her out-of-this-world mac and cheese or beef short ribs to keep me full and uplifted.
And, most importantly, she does all of it without hesitation. Her only motivation in life is to make others happy. I'm certainly happier having her in my life.
Part of My Family
Nora's kind heart is matched by her husband, Brent.
If my driveway is icy, he'll come over to put sand down. I needed steps to get up into the loft of my garage because I can no longer climb the ladder. When I went to an event for my nephew a few weekends ago, I came home to find that Brent had built me a staircase.
That's the kind of people they are, always willing to help.
I'll do anything for them, and they'll always return the favor. And we do it without hesitation and never expect anything in return.
They aren't blood, but I consider them a part of my family.
My brother, who always accompanies me to my appointments at Dana-Farber Cancer Institute, loves chocolate cream pies. Nora makes him those pies as a thank you for taking me to Boston.
Little things like that go a long way.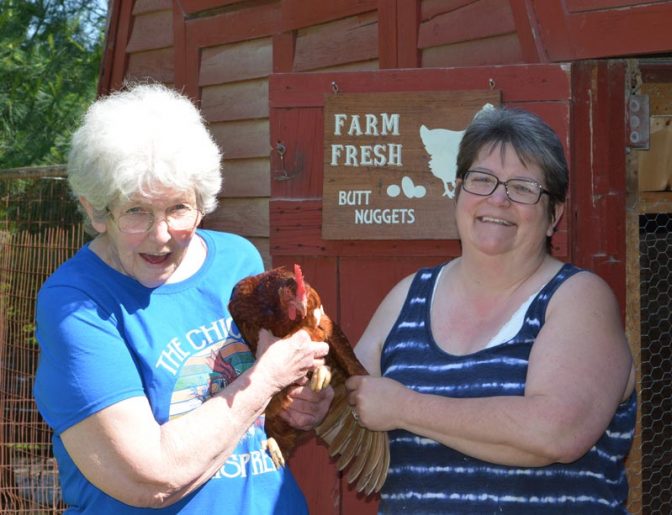 Keeping Busy with Festivals and Events
One of my most important factors when weighing mesothelioma treatment decisions was not sacrificing quality of life.
I have had to scale back in some areas — like quitting my part-time job at the pharmacy — but I plan to stay active and do things I enjoy as long as I can. That includes working festivals and catering events with Nora.
The 30th annual Cornish Apple Festival, my town's biggest event of the year, is coming up at the end of the month. I'll be helping Nora run her vendor booth as she tries out her new apple fritter recipe.
We've also vended other annual events together such as the Strawberry Festival and the Vintage Baseball Festival, which pays homage to Civil War-era baseball teams from New England and New York.
I always tell her that the more I can help with the retail part of it, the more time Nora has to focus on what she does best — cooking. If I can save her two or three hours a day by helping customers and delivering orders, that's time she can spend making products in the kitchen and keeping those shelves stocked.
It's a great partnership, and I enjoy helping out and staying busy.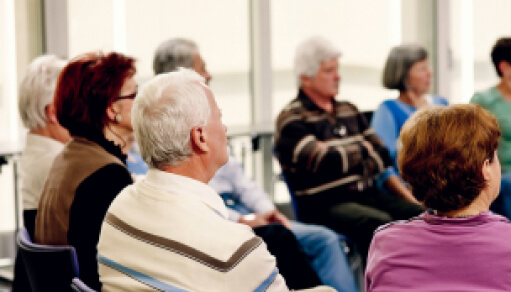 Support Group for Patients & Families
Our online support group helps patients and families cope with the emotional effects of mesothelioma.
Just Being a Friend Is Enough
Although my friendship with Nora started a few years after my mesothelioma diagnosis, living with an incurable cancer hasn't affected our relationship.
She doesn't grill me with questions, and she's never overbearing.
She's just supportive. I know if I need something, I can pick up the phone and she's there. I can rely on her for anything, and vice versa, and that's all that matters.
The more time we spend together, the closer we grow. And whether it's going out to lunch, working a festival booth or caring for livestock, we always have a great time together.
Having someone like that in your life is important, regardless if you are living as a cancer survivor.
Get Access to Free Resources for Patients & Loved Ones
Free Mesothelioma Resources