Advocacy
Meet Stephanie Laureano of The Mesothelioma Center
Fact Checked
Our fact-checking process begins with a thorough review of all sources to ensure they are high quality. Then we cross-check the facts with original medical or scientific reports published by those sources, or we validate the facts with reputable news organizations, medical and scientific experts and other health experts. Each page includes all sources for full transparency.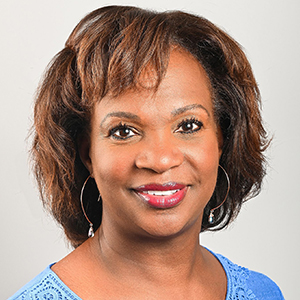 Stephanie Laureano is the Patient Advocate Director for The Mesothelioma Center at Asbestos.com. She supervises a team dedicated to providing the most comprehensive assistance available for mesothelioma patients and families.
Laureano is a United States Air Force veteran with a background in nursing. She is passionate about her team of Patient Advocates who provide hope, help and guidance to anyone diagnosed with mesothelioma cancer or other asbestos-related diseases.
Q&A with Stephanie Laureano
Stephanie, can you tell us about your role at The Mesothelioma Center?

I have the opportunity, as the Patient Advocate Director, to work closely with our Patient Advocates, our medical outreach team, our veterans specialists, all of whom collaborate with each other to provide the best possible care in every way, to every patient.

Our role is to help guide them through the process. We help them come to terms with their illness or that of a loved one, and in finding personalized solutions, either medically or legally or both, to help in that journey.

How has your background helped you in your role at The Mesothelioma Center?

I've done many types of jobs in my life, all of which have culminated in what I do now – leading a team that works tirelessly in assisting these patients and their loved ones. My background is a combination of being a registered nurse, a home care nurse and a hospice nurse.

I was also part of the United States Air Force Nurse Corps, where I became a captain and oversaw the cardiac life support program. I was on the Air Expeditionary Force, like a M.A.S.H. nurse, learning how to build a hospital out in the field, and do more trauma type of nursing.

I've learned from a nursing perspective and from a health care professional perspective what people are dealing with when they have to come to terms with a serious, life-altering diagnosis such as mesothelioma. It has helped me understand, sympathize and be passionate about working with people as we help them through this.

Veterans represent a disproportionate number of mesothelioma patients diagnosed every year, stemming from the military's reliance on asbestos products decades ago. Being a veteran yourself, does that add to your obvious passion for this job?

Yes, it does. I have a deep appreciation, and a real passion, for helping these veterans. I know the sacrifices they and their families have made to protect us all and provide a better life here for our country. There is a lot of sacrifice involved, and more than people realize. I love that we have a program here to specifically help veterans along the way.

There is a higher level of patriotism among veterans that I really admire. I just have a deeper appreciation and respect for people who choose to walk the walk of being in the military. I admire the culture.

Has this job opened your eyes to what toxic asbestos has done, and just how devastating a mesothelioma diagnosis can be?

It sure has. I don't think the average person really knows what someone dealing with an asbestos disease is going through, dealing with the physical, financial and health-related consequences.

There are a lot of things someone who is first diagnosed with an asbestos disease don't really know. They don't usually know the direction they need to go, where to start, and don't know how to navigate that journey.

That's where we come in, helping them to best navigate through it for themselves and their family. We're here to help in any way we can, with advice, who to see, where to turn.

It sounds like you derive great satisfaction from what you do. Am I reading you correctly?

Yes, you are. It is so satisfying knowing for each person we talk with, we are making a positive dent, an impact on their lives, one way or another. We can help them all. The fact they will have someone to talk with, to provide them some guidance and direction, is very satisfying.

The educational materials we provide will help them know what to expect. The Mesothelioma Center's support group is wonderful. I love the services and products we can provide them with. We do it in a way that can save them a lot of time, energy and money. The opportunity to have a career so meaningful, to make a positive difference in so many lives, means a lot to me.

Is there a better place for a family to turn than The Mesothelioma Center?

No. We are the No. 1 option for patients. And I can say that with confidence. Our team cares about every single caller. Our people not only do their jobs, but they put their hearts into it. They truly care about their patients. I see that every day with the effort and emotion they put forth in helping these patients and families.

Do you ever sense people are reluctant to reach out to The Mesothelioma Center?

A lot of people are reluctant sometimes to reach out. And that's sad because what we can offer them is amazing. I would say that if you're dealing with asbestos exposure, we are the place to go. We can be your ray of hope. That's what we want people to understand.

There just isn't a better place to turn to. It's like, if you need a loan, you go to the bank. Now, if you need help because of exposure to asbestos, you need to come here. First-stop shop.

Anything new for 2022?

We're always looking to improve, to offer more to patients and families. We're looking to move forward now with a hospice palliative outreach program. It's already been introduced and approved, but part of my job in 2022 is to really move it forward. We're all very excited about it.