PAX8 Protein & Mesothelioma
Fact Checked
Our fact-checking process begins with a thorough review of all sources to ensure they are high quality. Then we cross-check the facts with original medical or scientific reports published by those sources, or we validate the facts with reputable news organizations, medical and scientific experts and other health experts. Each page includes all sources for full transparency.
Medically Reviewed
A medical doctor who specializes in mesothelioma or cancer treatment reviewed the content on this page to ensure it meets current medical standards and accuracy.
This Page was Medically Reviewed By
PAX8 is considered a negative marker for mesothelioma. Checking for this protein helps doctors ensure a tumor is mesothelioma and not another type of cancer. However, a rare subtype called well-differentiated papillary mesothelioma often does express PAX8.
The PAX8 protein is a transcription factor, meaning it attaches to certain areas of DNA. Transcription factors turn genes on and off, helping to regulate how cells in the body work. The PAX8 protein is important to the formation and functioning of the kidney and the thyroid gland.
The PAX8 protein is made by the PAX8 gene, also known as "paired box gene 8."
Different parts of the body use different types of proteins. When doctors diagnose cancer, they can look for PAX8 and other proteins to figure out where the cancer originally developed. This technique of using proteins as diagnostic clues is called immunohistochemistry.
Doctors must determine exactly what type of cancer is present to make sure the patient gets the correct treatment.
The International Mesothelioma Interest Group's 2012 guidelines for mesothelioma diagnosis list some of the most common proteins doctors check for. These proteins are called immunohistochemical markers.
PAX8 as an Immunohistochemical Marker for Mesothelioma
PAX8 is considered a negative marker for mesothelioma. This means mesothelioma cancer cells usually do not test positive for PAX8.
PAX8 is a common marker for kidney cancer, thyroid cancer and cancers of the female reproductive system. When doctors suspect mesothelioma, it is useful to double-check for PAX8 to make sure the tumor is not actually another type of cancer.
For example, a tumor on the surface of a lung could be pleural mesothelioma or kidney cancer that has spread to the chest. A tumor in the abdomen could be peritoneal mesothelioma or metastasized ovarian cancer. In these examples, checking for PAX8 would provide a vital clue.
However, there is one type of mesothelioma that often expresses PAX8. This variant is called well-differentiated papillary mesothelioma (WDPM), and it is extremely rare. Unlike other types of mesothelioma, WDPM is usually benign.
A 2018 study published in Human Pathology reported more than half of WDPM cases test positive for PAX8. Other techniques must be used to distinguish WDPM from low-grade gynecologic lesions.
The process of mesothelioma diagnosis is highly complex, and it requires the expertise of an experienced specialist.
---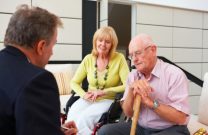 Get the Compensation You Deserve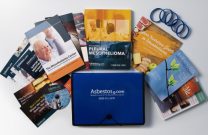 Learn About Top Mesothelioma Treatments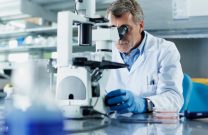 Immunotherapy & Mesothelioma Clinical Trials
---
Tell us what you think
Did this article help you?
How did this article help you?
What about this article isn't helpful for you?
Did this article help you?
Thank you for your feedback. Would you like to speak with a Patient Advocate?
---