Podoplanin (PDPN)
Fact Checked
Our fact-checking process begins with a thorough review of all sources to ensure they are high quality. Then we cross-check the facts with original medical or scientific reports published by those sources, or we validate the facts with reputable news organizations, medical and scientific experts and other health experts. Each page includes all sources for full transparency.
Medically Reviewed
A medical doctor who specializes in mesothelioma or cancer treatment reviewed the content on this page to ensure it meets current medical standards and accuracy.
This Page was Medically Reviewed By
Podoplanin is a mucin-type protein encoded by the PDPN gene in humans and animals. Podoplanin is highly expressed in cancers such as malignant pleural mesothelioma and plays an important role in tumor progression.
Podoplanin has become a useful immunohistochemical marker for identifying mesothelioma.
Through tissue staining, pathologists use podoplanin to tell the difference between epithelioid mesothelioma and adenocarcinoma — a type of cancer that forms in the mucus-secreting membranes throughout the body.
Podoplanin is better for detecting sarcomatoid mesothelioma than calretinin, another immunohistochemical marker. Sarcomatoid is the least common and hardest-to-treat cell type of malignant mesothelioma.
A 2017 study in Cancer Science discussed podoplanin as a potential target for mesothelioma treatment. Researchers in Japan showed how the protein promotes progression of malignant pleural mesothelioma. Podoplanin regulates tumor motility and focus formation.
What Is Podoplanin?
Podoplanin is a mucin-type transmembrane glycoprotein expressed in normal cells. The protein is expressed naturally in the brain, heart, kidneys and lungs. It is also expressed in osteoblasts (cells that form bones) and lymphoid organs (red bone marrow and the thymus gland).
The exact function of podoplanin is unknown in most of these tissues. Research shows podoplanin plays a role in forming connections between the cardiovascular and lymphatic systems.
While the specific function of this protein has yet to be determined, it has proven useful as a diagnostic marker for several cancers. It is highly expressed in squamous cell carcinomas, malignant mesothelioma and brain tumors.
Podoplanin to Diagnose Mesothelioma
Malignant mesothelioma cells show high expressions of podoplanin. In contrast, podoplanin is not expressed at all in adenocarcinomas of the lung and breast. This makes the protein an important marker in preventing mesothelioma misdiagnosis.
A 2010 study in Diagnostic Cytopathology showed podoplanin is expressed in 94 percent of malignant mesothelioma cases. It is also expressed in 97 percent of cases of reactive mesothelial cells, a common sign of infection or inflammation.
It is difficult to differentiate malignant adenocarcinoma effusions from those of mesothelial cells. Pathologists use podoplanin to find this difference.
The 2010 study concluded podoplanin and calretinin are superior to two other markers — cytokeratin 5/6 and WT-1 — when telling the difference between epithelial mesothelioma and adenocarcinoma.
A 2008 study in The American Journal of Surgical Pathology looked at podoplanin on its own. The researchers found podoplanin is better for detecting sarcomatoid mesothelioma than calretinin.
However, the researchers warned it should be used with caution. No single antibody has demonstrated absolute sensitivity or specificity for sarcomatoid mesothelioma.
Pathologists typically test for several proteins that occur in mesothelioma cells. They also apply other antibodies to check for proteins that are positive markers for other types of cancer, but not mesothelioma.
Other factors in diagnosing mesothelioma include the tumor's pattern of formation and other features of the cancer cells.
---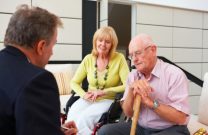 Get the Compensation You Deserve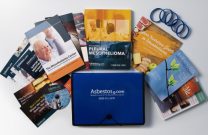 Learn About Top Mesothelioma Treatments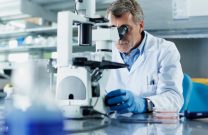 Immunotherapy & Mesothelioma Clinical Trials
---
Tell us what you think
Did this article help you?
How did this article help you?
What about this article isn't helpful for you?
Did this article help you?
Thank you for your feedback. Would you like to speak with a Patient Advocate?
---